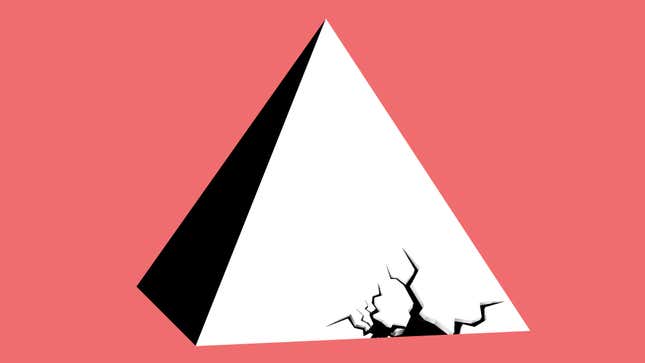 Mary Kay isn't the only pyramid scheme out there that targets stay-at-home wives and mothers looking for quick cash, an emotional support system, and — perhaps most of all — empowerment. Within the past few years, dozens of successors commonly known as multi-level marketing (MLM) schemes have convinced women to sell their jewelry, bags, and even sex toys, only to saddle them with shitty inventory, credit card debt, and shattered dreams of "having it all." We scoured the internet to bring you the best (or worse) of Mary Kay 2.0.
According to a report submitted to the Federal Trade Commission, 99% of MLM distributors lose money, making "even gambling look like a safe bet in comparison." To elaborate:
This is after subtracting purchases they must make to qualify for commissions and advancement in the scheme, to say nothing of minimal operating expenses for conducting an aggressive recruitment campaign – which (based on the compensation plans) is essential to get into the profit column. The claim by MLM promoters that many participants work for part-time or seasonal income is a bogus argument because without full-time and long-sustained effort, MLM participants cannot build and maintain a large enough downline to meet expenses, and therefore do not profit.
The report calls the MLM industry "flawed, unfair, and deceptive" as well as "extremely viral, predatory and harmful." But who reads FTC studies? Compare that rhetoric with this inspiring passage from a Pure Romance brochure:
Top Consultants tell us time and again that what really matters is how Pure Romance has changed their day-to-day lives. The way they can pay bills and shop without worry. The way they can finally afford the wants in life, not just the needs. The way their flexible schedules allow quality time with those they love. The way heart-to-heart conversations with their customers in the shopping room remind them they're making a difference in others' lives.

You can be one of these top Consultants. You can let the little rewards spur you to big accomplishments. With Pure Romance, it's possible! Set your sights on achievement during this contest period-Consultants just like you have done it, and now it's your turn. Define your future. Design your destiny. Dare to dream!
Who wouldn't want all that?
Here's a very incomplete list of MLMs, gleaned from interviews, emails, and forums like Pink Truth where former MLM devotees gather to share their woes.
---
Stella & Dot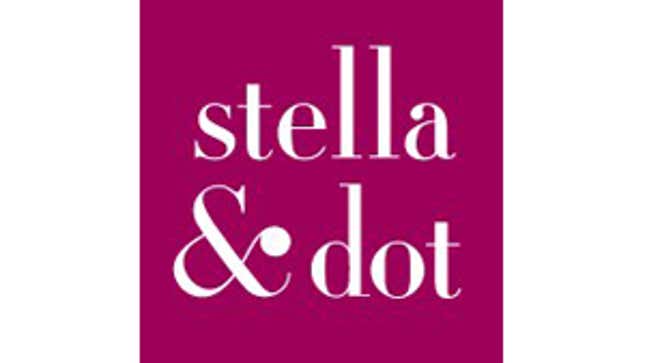 What it is: "Stella and Dot, an Inc. 500 Fastest-Growing Company, is a San Francisco based social selling company that creates flexible entrepreneurial opportunities for women. Our boutique-style jewelry and accessories line is available exclusively through in-home Trunk Shows by Independent Stylists and online."
Their pitch: "You control your income." "Earn extra spending money or a six-figure income – it's up to you!" "Free and discounted fabulous accessories." "Recognition and celebration." "Glam Getaways and Wow life experiences." "Unlimited earnings on team sales"
Particularly cultish quote: "Let's talk business and passion and flexibility and fabulous rewards. We think life is too short not to have all of that go together. Launch your own social selling business as a Stella & Dot Stylist and create the success you deserve. Our empowered community of entrepreneurs is ready to cheer you on every step of the way."
Real talk:
The buzzwords, they slay me. Slay me! Independent distributors are "Stylists." The home party is a "Trunk Show" — because any fashionista worth her Christian Louboutins is a fiend for trunk shows, right? The annual meeting (which you must attend if you want to be paid all of the commissions you've earned) is "Hoopla." And of course, when you begin to recruit other stylists — because you WILL — you are not building a pyramid. You are building "layers."

Speaking of those layers, let's take a look at their compensation plan. I won't break down the numbers too closely, but they're pretty horrifying. There's some verbiage in there about how Stylists don't carry inventory, and how everything is shipped directly from the company to the customer — but Stylists are expected to book a certain number of Trunk Shows every month, and you can't have a trunk show without samples. So women are *still* getting frontloaded, because samples help sell the product, and you can't sell from an empty cart, right?
— excerpted from the Pink Truth Forums
Also shady: Stella & Dot seems to have gotten rid of their "Entrepreneur Program" for college students. which included an application process and financial aid opportunities — to help you go into debt to go further into debt!
---
Premier Designs Jewelry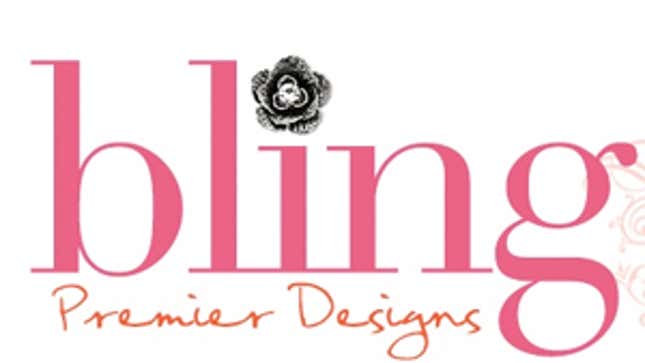 What it is: A "direct sales" jewelry company
Their pitch: You can "be your own boss"! Make 50% on every sale and you get paid immediately! No inventory required! No sales quotas!
Particularly cultish quote: "When you become a Premier Jeweler, you join an enthusiastic, supportive family who are willing to support and encourage you, and are thrilled to celebrate every milestone and victory with you."
Real talk:
"I was at a desperate place for money and new friends, Premier promised both but I felt like I had entered the Christian-Stepford Twilight zone. I probably ended up losing about $2000, and though I have a nice jewelry collection from it, I am so bitter from the experience that I don't really like the jewelry - it's like something given to me by a bad ex."
— except from email interview
"Recently I bought two bracelets of a type I would have paid half as much or less for at any other type of retailer. I only wore one of the bracelets a few times before I noticed that the color was coming off some of the beads. At work, I noticed that the paper I was writing on had purple marks where the bead coating was coming off onto the paper as I wrote. A friend who bought a chain necklace at the party said the thing was turning her neck green. The party where I bought it had been hosted by a relative who is trying to earn some extra money with this as sort of a second source of income, so I really don't want to do anything that might cut into her profits, but I will never buy any of this jewelry again."
---
Lia Sophia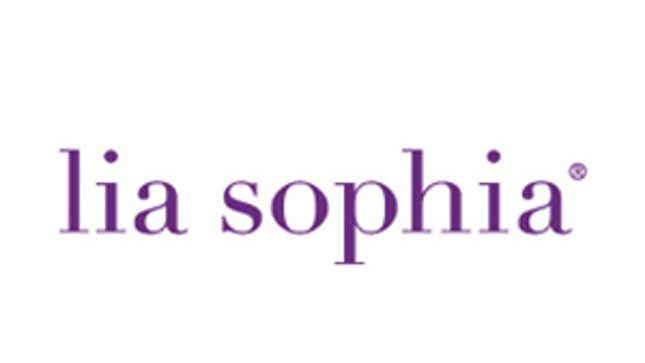 What it is: A jewelry company.
Their pitch: "For just $149, the lia sophia Starter Kit gives you a generous selection of our top-selling styles, along with everything you need for your first five Shows. And with your personal discount, you'll be able to add to your jewelry display whenever you'd like. If you're one of our many Advisors who gets your business off to a solid start, our Excellent Beginnings® program lets you earn an additional $600 in free jewelry samples."
Particularly cultish quote: "lia sophia is a business dedicated to connecting women to their dreams. It might start with owning a beautiful bracelet, necklace or ring ... but it can go all the way to owning your own successful business and changing your financial future."
Real talk:
Former sellers rant about shitty products:
"I actually sold Lia Sophia for a year, and I can tell you the markup on the stuff is UNBELIEVABLE.
Given how much they charge for their stuff, I was appalled by the glaring inconsistencies in quality. Finishes often rub off, pendant holes are sometimes drilled off-center, etc."
And share emails that prove sellers are so pressured to get rid of excess inventory that they're sometimes forced to give away their own jewelry for free:
"BTW, if anyone out there is starting their holiday shopping, don't forget that with any purchase in November and December, I am giving a free piece of Lia Sophia jewelry from my own collection. Stop by my official Lia Sophia FB page [XX XXX] and "like" it for a chance at a special drawing in January for a drop-dead gorgeous piece of Lia Sophia, too! ♥"

so she's giving away a piece of her own collection, maybe because she is already having to buy the new stuff for the new catalog, I thought all of the jewelery in her kit is stuff she loves that her and her daughter would wear. Why is she getting rid of it?
---
Pure Romance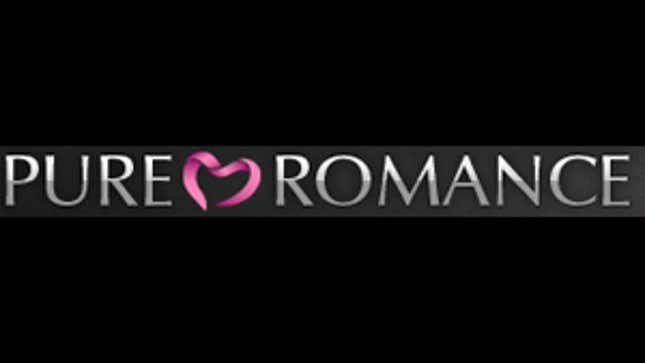 What it is: "one of the nation's leading and fastest-growing woman-to-woman direct sellers of relationship and intimacy aids."
Their pitch: "When you own your own Pure Romance business, you call the shots. You can choose to earn a couple hundred dollars a month or thousands. Pay off a few bills or build a comfortable retirement fund for your future. Shop around for a new refrigerator or finally splurge on an entire kitchen makeover. Pick up those new to-die-for heels or shop for a whole new wardrobe. When you're a Pure Romance Consultant, there's no limit to how much you can earn!"
Particularly cultish quote: "As part of her Pure Romance journey, every Consultant receives continual training and support from the company, as well as from her fellow Consultants at every step of the way. She thus becomes an integral part of an extraordinarily nurturing and encouraging network of Pure Romance friends and family."
Real talk:
"Pure Romance [requires] significant upfront investment and constant pressure to sell, sell, sell and recruit, recruit, recruit. If you don't make an order for two months, you're dropped. Shipping is outrageous ... Everything about it seemed shady, and now I'm out a few hundred dollars with a closet full of sex toys."
"I got skeptical almost immediately. This stuff was suppose to sell itself! The month after I started, I attended an "Empowerment Summit" in Minneapolis with my "PR Mama" (affectionate term coined by new consultants when referring to the woman who got her to sign up). More than empowering, I found it uncomfortable the way they were pushing the "SELL SELL SELL" and "RECRUIT RECRUIT RECRUIT." The summit concluded with 30 minutes of cold calling all the women you knew to coerce them into booking a party or becoming a consultant - for prizes (credit to buy more Pure Romance product!)."

After the Empowerment Summit, I went on to host a couple more small parties (selling ~$250 retail in product at each) and one giant shindig in one of the female residence halls on campus (~$900 retail sales. ~$300 profit). After the big dorm party, Pure Romance launched a whole new set of products for their "summer collection" and I began losing interest. Each party order that I placed was yielding less profit than the last. The cost of upkeep (catalog replenishment, making sure you had the newest products for demo) was taking it's toll on my wallet! Plus, I didn't have the patience or time (being a college student) to dedicate to expanding my business."
"I can see it really messing people's lives up, like this one girl I met at the empowerment summit. She bought the 1,000 platinum kit to start right off the bat. I think she invested a lot of time because she had just graduated and needed something to supplement her income. They mask this pyramid scheme as women's empowerment — 'Oh, you're your own business woman!' But it's not at all true."
- Excerpts from interviews
---
Thirty-One Gifts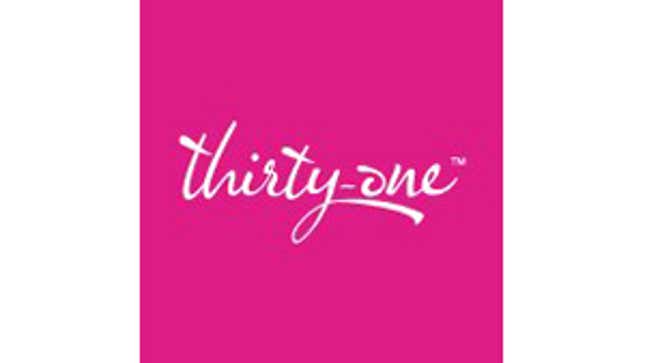 What it is: A hodgepodge of women-friendly stuff — totes, clothing, organizational items — described as "more than just a company. We are people who believe in celebrating, encouraging and rewarding others for who they are. Through God's strength, we've built a family of individuals who feel women deserve to treat themselves and those around them to something special."
Their pitch: "Whether you're looking for a full-time career or just a little extra money on the side, Thirty-One could be the perfect place for you! We've heard so many amazing stories about how Thirty-One has changed lives for the better – take a look at some of them to get inspired! Plus, joining the Thirty-One family is so easy! Just talk to your Consultant and ask how you can become part of her team. For only $99, you'll get all the products, supplies and training you need to start your Thirty-One business. In no time at all, you'll be hosting parties and earning commission checks. And your Consultant and the Home Office staff will be there to support you every step of the way!"
Particularly cultish quote: "Recuiting is all about building relationships, so starting with a solid foundation of a relationship is the first step. Find out WHY she's interested in Thirty-One and make sure your agenda is HER. Listen to her story, her life and her interests and learn WHY Thirty-One would be a good fit for her."
Here's an example of what a 31-second commercial might sound like: "I found myself in a situation in which my family's needs were outgrowing our budget. I now support my family by earning enough money to cover our monthly car payment and all of our groceries – and all I have to do is share fun and affordable Thirty-One products with new friends at home parties."
— quotes from recruiting pamphlet
Real talk:
Thirty-One's strategy is to force sellers to order new swatches and catalogs every season by retiring starter kits at an alarming rate. A 2012 spring retirement list, for example, would include a starter kit from Fall 2011. If you can't sell them fast enough, you're out of luck — and money! (Pink Truth)
Story from a former Thirty-One Gifts seller:
"A little over a year ago, I joined the MLM Thirty One gifts. I thought it would be a great opportunity to supplement my income and have some fun selling things.

Now a year later and a year wiser, I am finally able to admit that Thirty One Gifts isn't a great opportunity for women (unless you are Cindy Monroe or one of her cronies and are living high off the hog). It is nothing more than a pyramid Mass Level Marketing scheme. Here's the truth—You aren't going to ever get ahead of the game unless you recruit, recruit, recruit.

Chances are you are going to spend nearly as much time on your "business" as you would if you worked full time—and if you already work full time, you're going to be working two full time jobs. You are going to put money into Thirty One Gifts that would be better put into a savings account. You are going to spend less time with your family, not more.

You are going to be chastised and told you aren't a Christian if you dare speak out and/or criticize the company. You are going to be told that you should lie to your customers and put a positive spin on anything that goes wrong with goofed up orders, etc. even when it's apparent the company is totally wrong and has major problems.

You're going to be told to stress the Christian aspect of the company and then told to do things such as only putting the people who say they will have a party into your drawings for door prizes when you say anyone can win.

Here's the thing—I was successful at Thirty One Gifts. Although I didn't advance, I broke even in my year with selling their product (which was what I thought I'd do the first year). I was successful, but the stress on my ethics and beliefs wasn't worth the money. In the year, I was with the company, the product quality went way down, the customer service also did. When every order has a problem, I'd say that is a big warning sign. And there was nowhere a consultant could go to complain and/or vent. There is a group for consultants, but only positive things are allowed to be said.

This is my catharsis—and I'm ashamed of myself that I ever allowed myself to get sucked into selling the product. I should have been smarter than I was—and I really hate that I was stupid."
---
Perhaps even more depressing than the debt too often incurred by falling prey to a MLM (and we heard about so many more while compiling this list. Scentsy, Shakeology, It Works, Maleluca...they're never-ending) is how women are promised empowerment and support but, more likely than not, end up bereft of both. These companies are really shilling happiness and the myth that you can "have it all"; prospective clients are told that they'll "quickly find you are living the mission every day: to empower, educate, and entertain women in ways that make a real difference," as one Pure Romance brochure reads. "And the best part is, you get paid to do it!"
But that rarely seems to be the case. "My best friend of 28 years got involved several years ago with a MLM called SendOutCards, and they brainwashed the shit out of her," one woman wrote to us. "She was totally convinced she was going to be a millionaire and that she was performing a public service by recruiting people to join so they could become millionaires too (their training materials teach people this exactly)." When the woman told her friend she thought the company was unethical but that she wanted to support her emotionally, her friend said "she didn't want to be around a person who was so 'negative' and that 'the cream always rises to the top' and she was going to go to the top with this company." Then, she stopped speaking to her.
"This person was my closest friend for almost 30 years, she was like a sister," the woman wrote, who estimates her friend spent about $8,000 and made back about $3,000. "I have been devastated by the loss of our friendship, but also don't want to be friends with someone who would stop talking to me because I told her something she didn't want to hear...We no longer have any contact at all."
Image by Jim Cooke