Liquid Lapdance undergarments are "special pants" — "the best strip club invention since the pole" — that make lap dances feel "exactly like sex" for men. The founders are so confident that dudes will be satisfied with/in their product that they offer refunds to those who don't orgasm in their Liquid Lapdance lap dance pants.
It's unclear what the pants look like or how they work from the introductory video, which is extremely NSFW/involves a baffling amount of arm-licking/shows a whole lot of women's underwear but fails to reveal the Liquid Lapdance pants themselves. Luckily, this product description explains it all (somewhat):
Liquid Lapdance is worn by men, underneath the clothing. Each pair has a soft, latex extension in front to caress and stimulate the male anatomy. Add a squirt of lube, and you're ready for the best lap dance of your life.

Benefits:

1. They moisturize and lubricate your penis. A moisturized penis is more sensitive than a dry penis. As the dancer glides her body over yours, you will feel her much more intensely. One reviewer described it as the difference between standard and high definition.

2. They provide you with the space to get fully-erect. Most underwear is not designed to be worn when you're rock hard. Ours is. Expand in comfort.

3. They take the pain out of lap dances. Dry lap dances can be quite painful. Many guys avoid lap dances for this reason. Liquid Lapdance takes the pain out of lap dances. We've tested them with big butts, bony butts and even granny butts! No pain, our testers still made it rain! LL is designed for the grind!

4. They contain your semen. When a guy has an orgasm during a lap dance, it can be quite awkward if he's not wearing Liquid Lapdance. A wet stain typically forms on the guy's crotch, and semen may get on the dancer, where it is often unwelcome. With Liquid Lapdance, you can relax and fully-enjoy the orgasm without worrying about minimizing or containing ejaculation as you might in regular underwear.
You want user reviews? Of course you do. You might have to take a shower after reading them, though:
"Feels like two lubed ass-cheeks sliding up and down."

"Imagine a pair of oiled titties bouncing up and down your cock."

"I wouldn't say it felt like sex. More like a blow job, a hand job, whacking off, anal sex, and titty-fucking all in one."

"Kinda like fucking a really loose pussy."
"Professional naked girl" Jolene Parton brings up a good question:
G/O Media may get a commission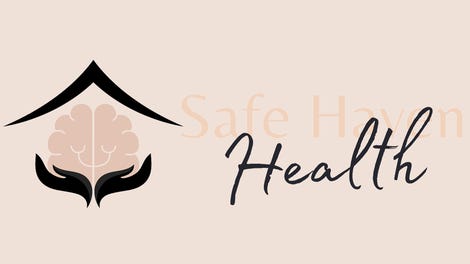 Addiction counseling
Safe Haven Health
In summary, Liquid Lapdance pants are like Depends for bros.
[h/t @JoleneStarshine]