T.J. Miller, the comedian best known for playing Erlich Bachman on HBO's endlessly frustrating sitcom Silicon Valley and slapping an Uber driver, sat down with The Hollywood Reporter recently for what they describe as "a wide-ranging and, at times, eccentric interview."

While those are definitely words, they're not quite the ones I would have used when describing the conversation. No, I'd use "revealing" and "embarrassing"? Miller's ego comes off as so inflated in this piece, you'd think it could be seen from space. I had no idea he was famous outside of Silicon Valley (I'm still not entirely certain that he is) but he seems to think there is no one on the planet who does not follow his every move. It's a wild ride—at times he's quite humble, at others he's an egomaniac—and these are some of the most memorable moments.
On how he left the show:
I said, "Well, the best way for me to be involved in the show is by no longer being on it." I swear to god, that's why the internet broke. Everybody was like, "What the f— are you talking about? You're on this successful show. Don't you want three more years of solid acting work and don't you want to be a famous television actor?" And I was like, "No, not really."
On talking to the showrunner, Alec Berg:
I didn't talk to Alec because I don't like Alec.
On star Thomas Middleditch:
I'm not an actor; I'm a comedian. And I don't know how the fuck I hoodwinked Hollywood into giving me a career in this. But I'm not sitting here saying, "I need more lines. I'm not funny enough." I'm not Thomas Middleditch.
G/O Media may get a commission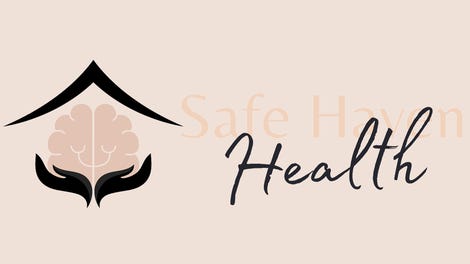 Addiction counseling
Safe Haven Health
On his hectic schedule:
That's how heavy-duty my schedule is. Even the most successful comedy next to Veep on HBO was like this thing that I had to … I'm doing stand-up and I come back and I didn't sleep at all. I was incredibly busy. People joke about it but I'm the hardest-working man in show business, maybe.
On his role as public servant and jester to the American public:
I'm doing a lot as a public servant and jester to the American public.
Soon after the piece was published, TV recapper extraordinaire Alan Sepinwall shared the link on twitter, referring to it as "quite something." Actress/comedian/friend of Jezebel Allison Tolman responded with something we were all thinking:

[THR]
---
So Lil Kim is a "person of interest" in an robbery that allegedly occurred early Sunday morning in Los Angeles.
TMZ reports Kim and her pals rented a house for BET Awards weekend, then "demanded their money" back after realizing the house wasn't up to their standards. A few hours after being denied, "a group of people showed up at the house with ski masks and weapons and got what they were after ... Kim's deposit check and cash, totaling at least $20k."
To add insult to injury, or injury to insult, they also "slashed all of the victim's tires and stole a hubcap."
[TMZ]
---
Be sure to read this caption all the way to the end.

---