HBO has released another teaser trailer for the sixth season of Game of Thrones, one that offers up the usual GoT fare of action sequences rather than ghostly metaphor. Oh, and there's no sign of Jon Snow. The ambiguity of his status will without a doubt plague us until the last possible moment.
In the meantime, we already that know Daenerys has been captured by the Dothraki. This trailer gives us a brief glimpse of Drogon the Dragon soaring about their camp. Cersei's sheared coiffure looks rather fetching because, hello, this is Lena Headey with whom we're dealing. And it seems Brienne of Tarth will be her usual badass, swashbuckling self.
The Night's King makes another appearance, this time grabbing Bran's arm in a less than companionable way. Jonathan Pryce's voice contributes to a typically bleak voiceover, this particular snippet taken from the High Sparrow's dialogue: "We are sinful creatures. We deserve death, we all do." And at last we hear Arya's mentor Jaqan H'ghar issue the dark omen that "one way or another, a face will be added to the hall."
Just one, Jaqan? Are you familiar with the world in which you live? The Hall of Faces is awfully crowded already.
I'm frustrated to know so little of what's in store for Sansa and Arya. The latter appears blind in this teaser just as she has in the ones before, but the Stark sisters' immediate fates are especially murky. However, judging from his fleeting appearances in the teaser, Tyrion is alive and kicking, and that is always a relief as far as I'm concerned.
G/O Media may get a commission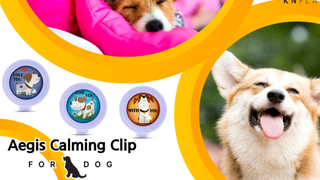 20% off
Aegis Calming Clip for Dogs
---
Video via YouTube.