Some very disquieting news about the honesty of everybody's grandma: A lot of "old family recipes" are actually, in all likelihood, ripped off from magazines or—even worse!—food packaging. That's right. Grandmas spent the 20th century running around, shamelessly plagiarizing the back of the flour package.
This SHOCKING exposé comes via Gastro Obscura, the food-related wing of Atlas Obscura:
In response to our call, 174 readers wrote in with stories of plagiarized family recipes. Hailing from New York to Nicaragua, from Auckland, New Zealand, to Baghpat, India, they prove that this is a global phenomenon. The majority of readers described devastating discoveries: They found supposedly secret recipes in the pages of famous cookbooks, and heard confessions from parents whose legendary dessert recipes came from the side of Karo Syrup bottles.
Look, my grandmother's pecan pie recipe involves two varieties of Karo syrup and it's good as hell, okay? I don't care if she found it under a garbage can lid! (Also, she handmade her caramel icing but damn sure opted for boxed cake mix.) But their investigation tracks, having read the revelatory Baking Powder Wars—for instance many modern baked goods were invented in the last century and a half, anyway, and as the food industry increasingly turned to mass production, free cookbooks and recipes in newspapers and women's magazines were a very popular way of promoting growing brands.
The whole discussion raises interesting questions about authenticity and folk traditions and knowledge originally diffused via mass media that escapes into the wild, so to speak. Some of the cases weren't outright plagiarism, but about assumptions on the part of descendants. But occasionally, it is about how totally sneaky your great grandmother was while trying to impress her bridge club. The piece is full of very funny anecdotes:
Reviewing reader accounts bolstered one explanation for why secret family recipes turn out to be not-so-secret: Cooks and bakers enjoy passing recipes off as their own. One Gastro Obscura reader recounted how her mother passes off a Neiman Marcus chocolate chip cookie recipe as her own, and, when asked for it, tweaks the recipe so it won't work as well. Another story involves a mother-in-law confidentially describing her taco sauce recipe: "Put pan on stove, pour Rosarita taco sauce into it, heat until warm, hide the bottle."
G/O Media may get a commission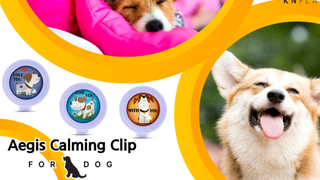 20% off
Aegis Calming Clip for Dogs
Anyway, the Nestle Toll House recipe really is the greatest ever invented for chocolate chip cookies.