Donald Trump wanted to get his racist citizenship question on the 2020 Census so badly he tried to postpone the whole Census. And yet, it seems the president's tantrum didn't get him what he wanted—the 2020 Census will be printed without the citizenship question after all, finally ending a very miserable and stupid battle.
According to the New York Times, the Department of Justice confirmed on Tuesday that the Trump Administration will not attempt to ask census-takers if they're U.S. citizens, following last week's Supreme Court ruling determining that the administration could not add a citizenship question to the 2020 Census. The Census Bureau has begun printing the Census without it:
Commerce Secretary Wilbur Ross said in a statement on Tuesday night that he respected the Supreme Court, but strongly disagreed with its ruling.

"The Census Bureau has started the process of printing the decennial questionnaires without the question," he said. "My focus, and that of the Bureau and the entire Department is to conduct a complete and accurate census."
Though Trump vowed on Twitter to fight the Supreme Court ruling, it seems concerns over the cost of the Census have convinced him to concede the battle. The Census is expected to cost as much as $15.6 billion, which is much more than that of past Censuses, and it looks like an actual adult convinced Trump that incurring further costs by delaying the Census was not a smart idea.
The Census has not featured a citizenship question for many decades, and though the Trump Administration claimed one needed to be reinstated for the sake of accuracy, many advocacy groups and general common sense suggested the administration's motives were more sinister. Legal experts and civil rights groups pointed out that the question could disenfranchise certain communities by undercounting the population, and would ultimately benefit the Republicans in gerrymandering voting districts.
G/O Media may get a commission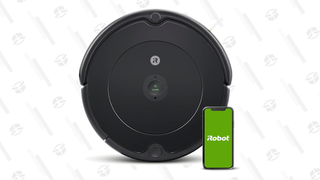 35% Off Black Friday Deal
iRobot Roomba 694 Robot Vacuum
Also, the president is racist:
Trump seems reluctant to let go of the pipe dream, tweeting on Tuesday night that he "asked the Department of Commerce and the Department of Justice to do whatever is necessary to bring this most vital of questions, and this very important case, to a successful conclusion," then added, "USA! USA! USA!" for some reason. This isn't over! Even though it is, in fact, over.