The Creative Arts Emmys happened last night in LA.The awards mostly go to behind-the-scenes personnel, which maybe explains why everyone on the red carpet looks like they wrapped themselves in a drape or some craft supplies and then rolled out of a limo — with a few notable exceptions! Let's take a look.
Lake Bell looks amazing in head-to-toe Lanvin. I love the dramatic silhouette of her dress and the bold color. Her look, overall, is perhaps too modern to go well with her medieval armor concept ring, but she pulls it off.
Heidi Klum would look wondrous if her dress (by Rouland Mouret) didn't fit so awkwardly — what is wrong with that tailoring on the skirt? It looks stiff and unflattering. Her dramatic earrings are a smart choice, though.
G/O Media may get a commission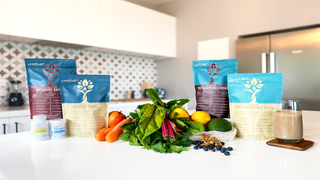 Katharine McPhee looks like the queen of a colony of very elegant springtime elves in a gorgeous Georges Hobeika dress. Her casual hairstyle saves the look from being too precious.
Linda Cardellini, also in a Georges Hobeika gown, plays it very safe. Boringly safe, I would say.
And now, some couples: Rupert Friend (who was nominated for outstanding guest actor in Homeland) and mysterious guest in a lovely frothy lace dress; Seth Green and wife Clare Grant in a bland gown; and Sam Elliot and daughter Cleo Cole Elliot. I know you cannot really see either outfit, but I'm including this because I really like the pink hair-mustache combination.
Carrie Preston of The Good Wife takes a risk with a formal cape, and it pays off; Jeannette McCurdy's bold color blocking would look excellent if she hadn't worn those ridiculous shoes.
Here we reach prime curtain/craft supplies: Roma Downey (a producer, formerly of Touched By An Angel) in a bedazzled, very uninspired dress; Erinn Hayes, the best of all three, wears a heavily embroidered white gown; and McKensie Westmore wears a quilt created by the most fashion-forward grandmother to ever get her hands on a glue gun.
The ugly (in a good way, for the most part): Malin Ackerman oozes ruffles in a vintage Victor Costa dress; Megan Mullaly channels a high-fashion art teacher; and Alex Borstein of Family Guy mixes ruffle sleeves with mermaid skirt with stripes.
The "oh, my God, I'm so bored": Cat Deely in a very boring off-the shoulder white dress with a thigh slit; Lisa Rinna in a slightly less-boring off the shoulder black and white dress with a pseudo-thigh slit; Molly Shannon in a long, black halter dress.
Images via Getty.