A lot happened on Justin Bieber's torso today.

Namely, this humongous, action-packed tattoo.
At least a third of Justin Bieber's epidermis is now filled with a thin layer of ink.
If you had other plans for Justin Bieber's torso, condolences.
You are now briefed for this Instagram video which shows the whole thing before inexplicably panning to a lake-sized pool.
So, the son of God has covered up the "Son of God" tattoo starting beneath his left nipple and spanning to the right (see circa February 2017) (he's also previously shaded over a Selena Gomez tattoo on his wrist). Added to the large crucifix over his heart is an angel on his right side with birds and skeletons of varying size, an eagle spanning the mid-ab section, Byzantine arches, feather-like and cloud-shaped forms to fill in the gaps, presided over by large bear and lion heads on each pec. People has noted that he already had over 60 distinct tattoos, but this kind of merges the torso section into an American tympanum, of sorts.
G/O Media may get a commission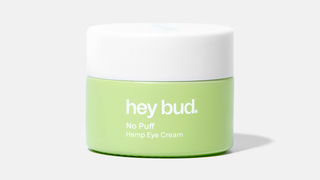 15% off
Hey Bud - No Puff Hemp Eye Cream
As we can see from this selfie which at this writing has 2.1 million likes, this leaves the clavicle, hands and the left upper arm open.

As it does, the internet responded in a frenzy of passion, sadness, despair, love, LOVE, bewilderment, ohmygod, and cruelty.
mona.zl: NEEEIIINNNN NEIN NEIN NEIN MEIN HERZ WIESOOO er hat bei mir verkackt ciao HHAHAHAHAHHA
naylea.drew: Noooooooo que te pasa rubiaaaaa 😠💔
ashnoor13singh03: 😵😵😵😱😱😱😭😭😭😭😓😓😓😫😫
thati.s2: Omg 😢💔
nataliamiranda8740: 😍😍😍😍😍😍😍😍😍😍😍😍😍😍😍😍😍😍😍😍😍😍😍😍😍😍😍😍😍😍😍😍😍😍😍😍😍😍😍😍😍😍😍😍😍😍😍😍😍😍😍😍😍😍😍😍😍😍😍😍😍😍😍😍😍😍😍😍😍😍😍😍😍😍😍😍😍😍
The last one is unconditional, like the tattoo.