The percentage of LGBTQ characters expected to appear as series regulars on primetime broadcast TV during the 2016-2017 season is 4.8 (43 out of 895), which is the highest percentage media watchdog/opinion-having organization GLAAD has ever clocked. That number was released in the org's annual Where We Are On TV Report.
Not only does this figure exceed previous figures, it exceeds Gallup Daily's estimate of the LGBT percentage of the out U.S. population, which is 3.8 percent. We are officially overrepresented on TV and it feels so good!
Diversity numbers are up almost across the board, according to GLAAD. Some more findings:
The number of LGBTQ series regulars on scripted cable jumped from 84 to 92 (though recurring LGBTQ characters are down to 50 from 58).
The number of LGBTQ series regulars on streaming series is up to 45 (from 42), while recurring is down to 16 from 20.
Trans representation doubled, when assessed across broadcast, cable, and streaming, from 7 to 16.
Bisexual representation is up on broadcast and streaming, but down on cable.
Lesbian representation dropped to 17 percent of all LGBTQ characters (from 33 percent last year) on broadcast, and from 22 to 20 percent on cable.
GLAAD looked at other demographics, too: Of the 895 broadcast series regulars, 325 (36 percent) are people of color. Within LGBTQ series regulars across platforms, 28 percent are people of color. Twenty percent of broadcast series regulars are black, though only 38 percent of them are women.
Additionally, the percentage of broadcast characters with a disability is up from 0.9 percent to 1.7 percent.
G/O Media may get a commission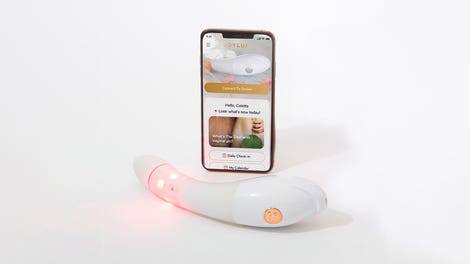 $50 Off
Joylux vFit Gold Device
On the surface, it would seem that things are moving in the right direction for those who care about diverse representation on TV. But a little sugar in the sauce doesn't make it candy. Further analysis could determine how many of these roles are essentially products of tokenism—an LGBTQ/POC role is one thing, but how often is this role the center of the show as opposed to merely supporting a white/hetero/cis/able protagonist? (Not often!) How often are these characters played by actual queer people? (Not often enough still!) Not all representation is good representation, though something is generally better than nothing.