The Young Pope, your new fashion icon, wears a large-brimmed white hat that strategically shields us from his vision and, with it, red Christian Louboutin shoes that look like they were dipped in the blood of Christ. He's also been seen in exorbitant jewels and plush, lax sweats with an ever so noticeable bulge.

Jude Law is a vision in deceptively puerile white in his role as Pope Pius XIII (aka Lenny), a character with an ornate (the image above from this week's Episode 6) yet clean sense of style that's a cool contrast to his stubborn autocracy. Six episodes deep, this bewildering HBO series has given Law an opportunity to show out aesthetically—real housewife style, as Kara so astutely observed. Bobby also succinctly described Pope's outfit game in a previous post:
When he's working, he's got on his best Italian silks. His jewels. His blinding wide-brimmed preacher's hat. But at night, he drapes himself in thin, comfortable cotton. He wears a hoodie over a t-shirt and zips it all the way up. It's an inarguably chaste and professional afterhours look (the only skin showing is on his head), but playful enough to suggest that the person underneath is far less divine than he appears during the day. An outfit that whispers, "I know exactly how to make you a believer."
According to the show's costume designer Carlo Poggioli, one pair of Young Pope's red shoes was adorned with Swarovski (a show sponsor) crystals and made in three weeks with "red Venetian velvet, then hand-embroidered in our costumes workshop in Cinecittà by the same people who embroidered the Pope's capes and miters."
The other pair of red shoes? Christian Louboutin.
G/O Media may get a commission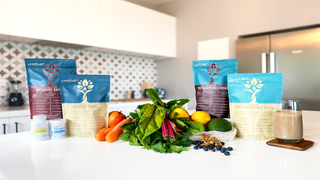 Clean.
Clean.
There's Young Pope, lurking and plotting in the shadows. Which brings me to the great idea suggested in this headline.
Besides the designers who've teamed with H&M in the past (Kenzo, Balmain, etc.), Lana Del Rey and David Beckham are among the celebs who've also collaborated. The Weeknd is launching an H&M collection in March, featuring hoodies and jackets emblazoned with his signature "XO" label, which I find tacky. If you're gonna do gaudy, let Pius XIII release a collection.
The Young Pope's androgynous line would come with cream-colored sweatsuits—maybe even velour—embroidered with gold. Chains that hang low, dangling at your belly. Big floppy hats. Decadent crystal-adorned kaftans. Stupidly extravagant cheap gold accessories.
Free idea, HBO, as long as you pay me.