A lot of terrible things happened in 2017. The United States exited the Paris Climate Agreement, relinquishing responsibility for its role in our ongoing armageddon. The president called a hostile dictator "fat" on Twitter and now Hawaii is testing its nuclear sirens. Jared Kushner personally inflamed the Israeli-Palestinian conflict. Puerto Rico has yet to recover electricity following a hurricane that hit in September. ICE is terrorizing immigrant communities and tearing families apart. The State Department has been all but obliterated, and the Environmental Protection Agency is both figuratively and literally drowning in shit. I could go on, but I'd really rather focus on ripping out my arm hairs one by one.

Some among us, however, have been enjoying themselves quite a bit. Often, the Trumpists steering our train to hell will express their perverse pleasure with a smirk, meaning, as Merriam-Webster puts it, "to smile in an affected or smug manner." Their relative satisfaction within the nightmare they have built, while predictable, has been rather dizzying to behold—it's like watching a cat purr in an ice bath, or a friend laughing gently while stabbing themselves repeatedly in the thighs with a pair of scissors.
Let's take a look back at this objectively appalling year through the tight, serene grins of some very bad people.
---
December 6, 2016:
G/O Media may get a commission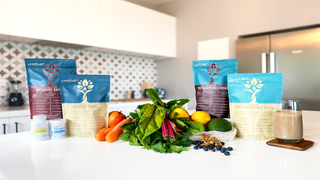 Vice President-Elect Mike Pence smirks at a smirking Steve Doocy and a smirking Ainsley Earhardt during an appearance on Fox & Friends.
January 20, 2017:
Counselor to the President Kellyanne Conway smirks at the crowd while arriving at Donald Trump's inauguration, flaunting an infamous Gucci ensemble that can only be described as "Confederate cosplay."

January 22, 2017:
Conway follows this up by enthusiastically informing Chuck Todd of the existence of "alternative facts."
February 28, 2017:
President Donald Trump musters a smile in the only way his face knows how while delivering his first address to a joint session of the U.S. Congress.
March 7, 2017:
Pro-Trump commentator and tangerine racist Tomi Lahren smirks while calling #1 Enemy of America Colin Kaepernick a "baby" for protesting police violence against people of color.
March 29, 2017:
A few months before he was driven out of office for chartering a bunch of private jets, HHS Secretary Tom Price smirked for the cameras at a Labor, Health and Human Services, Education, and Related Agencies Subcommittee hearing. Live joyfully while you can, you know?
April 13, 2017:
Environmental Protection Agency Administrator Scott Pruitt smirks while proudly brandishing his very own miner's helmet.
May 23, 2017:
Donald Trump and Israeli Prime Minister Benjamin Netanyahu smirk in sync several months before destroying the two-state solution.
May 24, 2017:
Billionaire Secretary of Education Betsy DeVos gently smirks while testifying before the Labor, Health and Human Services, Education and Related Agencies Subcommittee of the House Appropriations Committee.
June 1, 2017:
Then-senior advisor to the president Steve Bannon smirks prior to President Trump announcing his decision to pull out of the Paris Climate Agreement, evidently reflecting on all the snowflake globalists he has brutally owned.
June 1, 2017:
Meanwhile, Vice President Mike Pence smirks on behalf of all his friends in the oil and gas industry while walking to the Rose Garden for Trump's Paris Climate Agreement announcement.
June 19, 2017:
Ivanka Trump, senior advisor to the president and also his daughter, smirks as she attends a meeting that she shouldn't be attending.

June 26, 2017:
Shortly before resigning over Trump's hiring of Anthony Scaramucci, then-White House Press Secretary Sean Spicer smirks while entering an off-camera press briefing.
July 21, 2017:
Spicer's very brief replacement Anthony Scaramucci smirks at his new buddies in the press corps while heaping emotional praise on his new boss.
July 24, 2017:
White House senior advisor and son-in-law to the president Jared Kushner hits photographers with a winning look as he leaves a closed door meeting with the Senate intelligence committee regarding Russia contacts.
July 25, 2017:
Donald Trump looks on, lips spread tightly across his face in loving admiration, as first lady Melania Trump addresses a rally in Youngstown, Ohio.
August 2, 2017:
Senior advisor to the president and Santa Monica-bred fanatic Stephen Miller smirks while discussing what he likes to call a "merit-based immigration system."
August 14, 2017:
A few weeks after publicly suggesting that Steve Bannon "suck" his own "cock," former White House communications director Anthony Scaramucci enjoys a Blue Steel moment while arriving at The Late Show With Stephen Colbert.
August 14, 2017:
Homegrown nazi Richard Spencer smirks in his Alexandria, Virginia office a few days after Heather Heyer was murdered at the "Unite the Right" rally in Charlottesville.
August 16, 2017:
Attorney General Jeff Sessions smirks while making unsubstantiated claims about sanctuary cities during a speech in Miami.
September 29, 2017:
Interior Secretary Ryan Zinke smirks while preparing to deliver a speech about "Energy Dominance" at the Koch-funded Heritage Foundation.
October 24, 2017:
Senate Majority Leader Mitch McConnell does... something with his face while walking to a lunch to discuss tax cuts with Senate Republicans. I guess this is less of a smirk and more of a glazed expression of bottomless, inhuman hunger, but it's really the only smile he can do, so it seems fair to include him here.
November 7, 2017:
Sen. Ted Cruz smirks at a reporter after a news conference on the Republican tax plan.
November 9, 2017:
Treasury Secretary and King of Smirks Steve Mnuchin whispers with Sen. Orrin Hatch during a Senate Finance Committee meeting.
November 16, 2017:
House Speaker Paul Ryan smirks delightedly, presumably at the thought of upward redistribution, while celebrating the passage of the House GOP's tax bill.
November 17, 2017:
EPA administrator Scott Pruitt smirks while leaving the Koch-funded Federalist Society's National Lawyers Convention.
November 20, 2017:
Press Secretary Sarah Huckabee Sanders smirks while explaining that she will be forcing reporters to say what they're thankful for prior to their questions.
December 7, 2017:
Donald Trump smirks at the White House's Hanukkah reception, perhaps enjoying the fruits of his decision to not invite Jewish congressional Democrats.
December 13, 2017:
Donald Trump Jr. somehow musters the energy to smirk—or is that just always his face?—while leaving a nine-hour closed door meeting on the Trump campaign's Russian contacts with the Senate Intelligence Committee.
May we all one day feel so satisfied.