Late one Friday afternoon last September, a well-dressed man in an Audi wheeled into the alley off Damen in Ukranian Village on Chicago's West Side and up to his garage. As I watched standing in the alleyway, he seemed a mixture of bemused and impatient—he'd have to wait to park.

Blocking his way into the garage was a camera on a tripod, set up to shoot a group of ten or so women and their motorcycles. The photographer—a small, older fellow with a polo-draped belly and white, patchy hair—hustled over to move the camera, allowing the driver to whip the Audi into his parking spot. He got out, took a last look, smiled, and closed the garage door.
Their bikes arranged and gleaming like a Roman phalanx, members of the Bleeders Riders Club had assembled for their last Ladies' Bike Night of the year. Roughly a dozen women of various ages—from what looked like late 20s to 50s—and ethnicities and sexual orientations gathered behind motorcycle boutique Tarnish. And their diversity—a somewhat unusual state for a group of motorcyclists—is echoed in their rides: there are the requisite Harleys, of course, but also Hondas and Suzukis and Triumphs, vintage and relatively new. As the photographer snapped the women, they posed with a comfort on their bikes that gainsays years of women-as-accessories motorsport shooting. One applied lipstick in her mirror, which looked bad as fuck.
As he wrapped up the portraits, the Bleeders spoke amongst themselves, some gearing up and heading off to the bike night's bar of choice, others loitering to talk with friends. The photographer playfully admonished Gianna Purcell, a professional yoga instructor covered in ink, that she was a "pain in the ass," but that "it's cute."
"That's me," Purcell says. "Cute as a button."

---
That's the kind of condescending shit that would never be said to them if they were not women, or women-identifying, and that's the basic reason the Bleeders exist. Frustrated with being hassled, talked down to, or intimidated on the various biker message boards, photographer and Harley-Davidson Photo Project Manager Sarah Vaun began her own Facebook group in 2014, a community which would eventually give rise to the Bleeders.
G/O Media may get a commission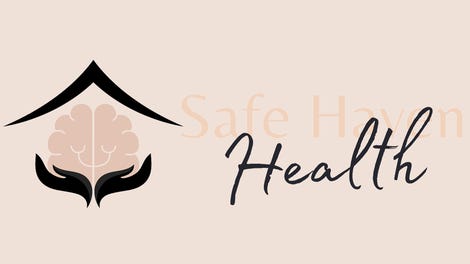 Addiction counseling
Safe Haven Health
"When I first started it [three or four years ago], I was going through a really shitty time in my life," Vaun told me just before the photo shoot. "My brother had passed away; all these things were happening. And so during the day, I'd just be on the internet trying to find things that were lifting my spirits. I was into motorcycles, and I was just getting dragged down by all these usually men, on boards, just having pissing contests about stuff that I didn't care about… and if you made a comment, then it turned into a thing."
Often times, the pissing contests (about anything from an offensive picture or being spoken down to) would simply push all the women commenters out of the room. Vaun no longer wanted to have to constantly prove herself—she's been riding motorcycles over a decade—or have to be constantly in "fight mode."
Vaun's group grew, gaining almost 100 followers over the past few years—many women Vaun didn't know, and from all around the country. "It definitely took me off-guard, how fast it snowballed and how many people needed this and were excited about it," Vaun says. "It was very satisfying to know I wasn't alone in that feeling I was having."
From the Facebook group came garage nights, and from garage nights evolved the Bleeders, who took their name in 2015. A vote determined the moniker, which paradoxically manages to be both sly—at first blush, one may think of bleeding via accidents and garage mishaps; for riders, brake bleeding is one of the most basic skills a motorcyclist learns—and openly references periods at the same time.
The Bleeders run up against the hyper-masculine culture surrounding motorcycles to varying degrees practically every day of their lives.

"I know my way around an engine, I know how to work on a bike, I know how to tear them apart. I know what I'm doing," said Bleeder and motorcycle boutique Tarnish owner Nicole "Nic" Everhart, sitting, tall boy of High Life in hand, with Vaun in the shop's backroom. "But still, if anything's wrong with my bike, the first thing that even somebody that knows me really well will say is, 'Well, just have your husband look at it.' With not even the idea that, no, I work on my own bikes! I'm going to figure it out."
According to Everhart and Vaun, men—friends and fellow riders and guys randomly seeing them on the street, in their driveway, or anywhere near their bike—tell them to be careful or otherwise condescend to them, point out how "cool" or "hot" it is to see women ride, objectify them, or, as Everhart laughingly recalled, try to chat them up mid-ride, which can lead to some dangerous scenarios, like when men try to catcall the riders while driving, inching their cars closer and closer to the bikes.
According to the Bleeders, Instagram pages bashing female riders—and some of the Bleeders specifically—crop up and get taken down, and conversations can turn ugly when, for example, men blame accidents on the gender of the rider. Things can get edgy quick, and while the Bleeders—Michelle Halweg, a Pepsi Dispatcher who rides a bike that sounds like the devil's own cannonade, immediately comes to mind—seem to have no issue telling the offending parties to fuck off, not everyone would.
And that's maybe the worst part; the testosterone-driven world of motorcycling can make it intimidating for a woman interested in learning to ride to find the encouragement she needs, and that's what the Bleeders want to provide.
"What we do has helped a lot of women feel more comfortable riding, and get out and ride more," Halweg said. "And that was like the whole point in the first place."
"When you ride a motorcycle, it makes you feel very powerful, and a lot of women respond to that," says Andrea Newberry, Bleeder and creator of breastfeeding fashion line Leche Libre. The idea that other women will never get the chance to experience this for themselves—beyond maybe riding on the back of some dude's bike—because they simply got vibed out is a key reason for their existence.

"I wanted everyone to feel comfortable," Vaun says of her ultimate motivation. "Because that's what I was feeling; I was feeling uncomfortable."
Rather than learning how many of the Bleeders originally did—on an oversized bike that would constantly pin them, leaving them trapped underneath until someone could come to their aid (most every Bleeder I spoke to had a story about being pinned down early)—the rise of safety school and female-friendly motorcycle clubs and riding groups, driven primarily, Vaun and Everhart think, by social media, make this a golden time for neophytes wanting to ride. And the Bleeders want anyone, except men, with any interest in riding, to come out.
---
For a subculture predicated on freedom, motorcycling is rife with rules, all of which the Bleeders purposefully avoid: there are no make mandates, no pledge periods, no dues, no mandatory rides or events. There are no race restrictions, no age discrimination, no specifics about gender or sexual orientation.

"If they identify as a women, they are welcome to come ride with us," Purcell said.
"And I think some guys may have a problem with that, or see it from the outside and be like, 'Well I can be a woman for tonight, I'm going to go hang out with these chicks,'" she continued. "Just like, to be a dick, really."

"It seems like they're feeling a bit intimidated," Everhart said of the men who take to Instagram or crash Ladies Bike Night. "Or something like that. And they're trying to push back, and take it down in some way. And I'm not sure why that is, why they'd feel that way."
"It's supposed to be very inclusive," Halweg says. "I don't care what kind of bike you show up on. I don't care if you show up once a year. Like, whatever."

Just before leaving for the first bar of the final Ladies Bike Night of the season, Everhart stopped to talk with two women who had come in to Tarnish. When one expressed a seemingly wistful interest in motorcycles, Everhart didn't scoff or respond with cynicism.
"You don't have to ride to be interested, just come hang out!" she said, inviting the women out to Bike Night, sans bike.
---
Helmets covered a table in the LiveWire Lounge, the Bleeders' post-photo shoot destination; it was dark and loud and has a sophisticated beer list, and actress, makeup artist, and producer Jill Sandmire had to lean in to be heard over the on-the-nose rock.
"I was sick of being the bitch on the back, because I love riding and I don't want to be dependent on any man," Sandmire told me. She had only been riding for a year, and she met the Bleeders at Babes in Motoland, their ride and campout inspired by Babes Ride Out, a massive event out west.
Sandmire found a welcoming group to being her riding with. Her guy friends didn't always provide the best experience for a less experienced rider; either they'd lose her as they took off wildcatting around the streets, or would come across as intimidating. Riding with the Bleeders provided her with a totally different vibe. "They ride safer, because they aren't dick measuring."
Since the camp out, Sandmire has ridden all the way to Louisiana and tore up Hawaii. "I rode that motherfucker all over that island," she said. "The most magical fucking thing ever."
Mary Vendiola, who has skulls printed on her dress and a vicious ivory Triumph bike, confirms that it can be terrifying to ride, a fear exacerbated by poor mentors and a hostile environment. The heavy bikes, lack of proper instruction, and male tendency to leave women to their own devices can prove dangerous, though that can be mitigated by an open minded and accepting group of women who love motorcycles as much as they love new motorcyclists.
A bag of pizza arrived, and the Bleeders drank, ate, and conversed. As one rider, who they had treated like an old friend, pulled on her leather jacket and bid Halweg goodbye, it became obvious that she had never been to a Ladies Bike Night before tonight, though that didn't stop the Bleeders from offering her a safe space in the garage when her bike conks out on the way to the bar.
I first met Halweg a couple weeks before Ladies Bike Night in a quiet part of Avondale on Chicago's Northwest side. Camel Light smoke and an episode of the Undisclosed podcast wafted from under a three-quarters-closed door to the garage rented by Halweg, Purcell, and Halweg's ex. Inside were seven bikes in varying states of ride-readiness, from roll-it-out-the-door to stripped bare skeletons; tufts of plastic wrap from when the garage was being used to paint cars sprout from the rafters like anemones, and an enormous, gleaming black tool box—the kind with multiple shelves, like a filing cabinet—vies for attention with the bikes.

Halweg was laying out transmission pieces on the garage's back table in anticipation of the more that were coming and was taking advantage of her bike's forced downtime to do some maintenance work. Her 1983 Harley-Davidson Ironhead's gas tank was licked with flames the kind of supernatural green you'd have seen on a Juicy J shirt in the mid-aughts, tipped with chartreuse, a perfectly iconic bit of motorcycle adornment she admitted she almost got rid of until she got matching grips—these sparkle-like fishing lures—and a seat, which makes the whole green thing look badass. Unfortunately, the Ironhead is one of those temperamental, needy kinds of beasts who regularly finds itself under the wrench.
As she worked on the bike—which she would send blasting down the alleyway behind Tarnish on Ladies Bike Night—she summed up what makes the Bleeders important to motorcycling, something worth some personal discomfort for.
"I don't like really talking about myself, or anything, really... but I'll totally do this," she said about the interview, draining her forks. "Because I want anyone else in the Chicago area to know that we want everyone to come, all the girls to know that it's not exclusive."
B. David Zarley is a freelance journalist, essayist, and book/art critic based in Chicago. Zarley is a contributor to VICE Sports and Paste Magazine, and his work can also be seen in Hazlitt, The Atlantic, Sports on Earth, The Creators Project, Sports Illustrated, Noisey, New American Paintings, and The Chicago Reader, among numerous other publications. You can find him on Twitter (@BDavidZarley) and at bdavidzarley.com.