The women of The View appear to collectively agree that former Nevada Assemblywoman Lucy Flores's decision to come forward about an experience on the campaign trail with Joe Biden, where she says he inappropriately touched her during a 2014 event, was a politically motivated hit, Me Too gone rogue, and a misunderstanding of Biden's friendliness.
"Joe is a hands-on kind of guy," Whoopi Goldberg said. "She says she felt violated, and I have to take her at her word, but it would have been nice if she had turned to him and said, 'You know what, J, I don't really like this. Please don't do this. Or, 'Mr. Vice President, I'm not really comfortable with that. something.' Because he's standing right there."
"Well, it's hard to say to somebody who's sniffing your hair," Joy Behar said.
"No it's not!" Goldberg replied.
Behar then noted that Biden is an affectionate guy, and lamented that it would be "really unfortunate if we got rid of everybody who's just an affectionate kind of person."
Abby Huntsman wondered why Flores didn't simply send Biden a letter about the encounter as to not make the incident public. She suspected there was a political motive behind Flores's decision to speak out and used this opportunity to throw in some Me Too skepticism.
G/O Media may get a commission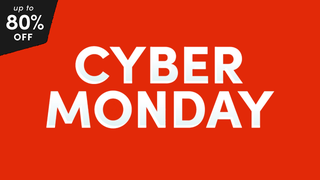 up to 80% off
Wayfair - Cyber Monday
"I've had concerns about the Me Too movement from the beginning, about getting to this place where you can't have normal interactions with each other," Huntsman said.
Co-host Sunny Hostin was the only one to prioritize Flores's discomfort over warm and fuzzy feelings about Biden.
"With this situation there was a power dynamic. I mean, you're talking about the Vice President of the United States," Hostin said. "She may want to have offended him, and I know a lot of women get put into that kind of situation where they're uncomfortable, but they may not say anything."
She went on to note that she appreciated Biden's response to Flores's accusations, in which Biden said that while he never intended to make Flores uncomfortable, he believes men—including himself—should pay more attention to women's experiences.
"I don't know if we will see anymore smelling of hair and kisses on the forehead," said Hostin.
"But, see, that pisses me off," Goldberg interjected. "I don't want Joe to stop doing that."
"I don't either!"McCain said.
McCain then made sure to mention her father among people like Joe Biden, and former President Bill Clinton, in the category of politicians who just "love people."
McCain also addressed Flores's alleged support of Bernie Sanders and Beto O'Rourke, and how that may have affected her decision to call out Biden.
"If she's a Bernie or Beto person, maybe she feels more inclined now," said McCain. "I don't know, but all I'm saying is that I vouch for [Biden's] character in my personal experience!"
It's hard to determine which moment of this excruciating eight minute and 32 second video was the most baffling: The panel implying that their personal interactions with Biden exonerate him of any creepy behavior, or the panel agreeing that Flores's accusations don't rise to Harvey Weinstein "levels" of assault, which was never the point in the first place.