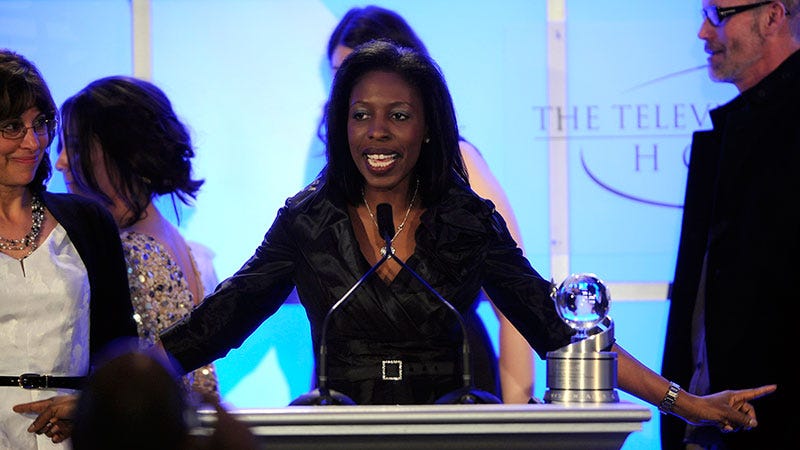 Holy shit, The View is about to enter its 20th season. Do you know how much viewing that is? According to IMDB, 1989 episodes have been produced, which amounts to roughly 1,300 hours—or 80,000 minutes—of viewing. I can't imagine viewing for as long as some of these women have been viewing, but I'm glad they get up there and allow us the pleasure of viewing them as they view everything else.
But there's even bigger news about The View than all the viewing they'll be doing, and it's the fact that Candi Carter has been named the show's co-Executive Producer with Brian Teta, making her the first black woman to hold that position.
In a statement released today, ABC shared some of Carter's many professional accomplishments, writing:
Carter joined the show last August, serving as the interim showrunner. She has extensive television credits with over two decades of experience, best known for her work as a senior/supervising producer at "The Oprah Winfrey Show" for over 15 years. She's overseen a wide range of programming, from big events and musical performances to fashion and talent shows and surprise reunions. Carter executive-produced breaking news programs, specials and live town halls, including a Hurricane Katrina anniversary special, for BET.
The View can be viewed weekdays at 11:00 EST on ABC for the foreseeable viewture, or read about in a new tell-all about the history of the show that no one will buy. It and The Real are the only daytime talkshows worth viewing.
---
Contact the author at bobby@jezebel.com.
Image via AP.