The UK will posthumously pardon thousands of men who were convicted for consensual same-sex activities under life-destroying laws that have since been repealed. The act has been dubbed the Alan Turing law, in honor of one of the most famous victims of the nation's late-Victorian "gross indecency" statute.
That's according to the Independent. Sex between men—and, effectively, homosexuality generally—began to be decriminalized in England and Wales in 1967, followed by Scotland and Northern Ireland, but not before tens of thousands were convicted, often with dire consequences. Turing, for instance, was backed into chemical castration, which was positioned as a "cure," and ultimately committed suicide.
"It is an important day for all the gay and bisexual men who have been convicted under these laws, and their families," said Paul Martin, chief executive of Manchester's LGBT Foundation, according to NBC News. "The gross indecency legislation ruined the lives and careers of many. For all those who have worked tirelessly to bring about this legislation, it is long overdue, and so we welcome today's decision."

"It is hugely important that we pardon people convicted of historical sexual offences who would be innocent of any crime today. Through pardons and the existing disregard process we will meet our manifesto commitment to put right these wrongs," said justice minister Sam Gyimah, introducing the law.
Those convicted who are still living will have to apply to get their records cleared through something called the "disregard process," which "removes any mention of an offence from criminal record checks." But not everyone convicted likes the notion of a "pardon." Via the AP:
"To accept a pardon means to accept that you were guilty. I was not guilty of anything," said 94-year-old writer George Montague, who was convicted of gross indecency — then a commonly used charge for sex between men — in 1974.

"I think it was wrong to give Alan Turing, one of the heroes of my life, wrong to give him a pardon," Montague told the BBC. "What was he guilty of? Being born only able to fall in love with another man."
G/O Media may get a commission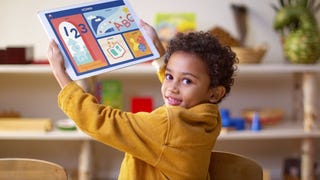 30-Day Free Trial
Homer Learn & Grow Program
Lord Sharkey, who pushed the changes, acknowledged the argument to the BBC but argued that, "a pardon is probably the best way of acknowledging the real harm done by the unjust and cruel homophobic laws, which thankfully we've now repealed. And I do hope that a lot of people will feel exactly the same way".