The Trump Organization has announced plans for a mid-market hotel chain differentiated from its competitors via balls-out performative patriotism, like From the Mixed-Up Files of Mrs. Basil E. Frankweiler but set in a Logan's Roadhouse.
The chain, according to the New York Times, will be called "American Idea," and the plan is to stand out by "featuring artifacts of American culture in the hotels, such as an old Coca-Cola machine in the lobby or American-made sundries in the rooms." The first hotels will launch in Mississippi.
Eric Danziger, chief exec of the Trump Organization's hotels, insisted that, "There is no political thought to it," Trump's name won't appear anywhere on them, they could very well scatter the hotels around both blue and red states, and, as the Times notes, "The counties in Mississippi that will get the first hotels tilted toward Mrs. Clinton." However, it is a chain of hotels called "American Idea," by the Trumps, festooned with Americana. Though they won't actually run it:

The American Idea chain is the latest expansion of the Trump hotel empire, coming just months after Mr. Danziger unveiled plans for a four-star brand known as Scion. The Trumps will not own the new hotels under either brand but instead license them to business partners (who must pay royalties and other fees). The Trumps plan to manage the day-to-day operations of the Scion hotels but leave that task to their partners at the American Idea properties.
Their Mississippi launch partner: Chawla Hotels, a regional business run by an Indian-American family, which plans to change over at least three of their existing hotels from other national brand names.
Anyway, here's something to chew on:
Eric Danziger, the chief executive of the Trump Organization's hotels division, said in an interview that the company had planned a hotel expansion for nearly two years, apart from the Trump campaign. During the campaign, the Trump children would report back about the thousands of supporters attending rallies and what they saw as a chance to build a line of hotels standing out from the cookie-cutter options in midsize and small cities.

G/O Media may get a commission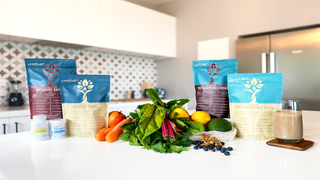 The Trump children looked out at their seething crowds of political supporters and saw... a business opportunity.