Starting this week, the United States Citizenship and Immigration Services (USCIS) can now begin deportation proceedings against survivors of domestic violence, human trafficking, and other crimes if their visa petitions are denied. The change is a follow-up from a guidance that USCIS issued over the summer.

Many of these survivors apply for T and U humanitarian visas, which require them to cooperate with law enforcement in order to investigate and prosecute criminal activity—already putting them at the whims of a system that antagonizes and traps undocumented people. Starting this week, the risk is only heightened, as Kanyakrit Vongkiatkajorn explains in Mother Jones:
Now, according to an update USCIS released earlier this month, immigrants applying for these two kinds of visas, U and T, as well as three other kinds of humanitarian relief visas, could be more easily placed in deportation proceedings if their applications are denied and they do not have an underlying legal status. In addition to these crime survivors, other groups that would be affected include relatives of asylum seekers, young immigrants requesting the protection of a juvenile court, and women seeking protection under the Violence Against Women Act.
This is how Jason Boyd, policy counsel at the American Immigration Lawyers Association, explained the effects of the rule change to Mother Jones:

"In effect, USCIS could throw survivors of domestic violence and human trafficking into deportation proceedings for the very act of seeking protection from their abusers and captors. It's a morally reprehensible policy. Without question, this policy will deter survivors of human trafficking, domestic abuse, sexual assault and other horrific crimes from coming forward."
G/O Media may get a commission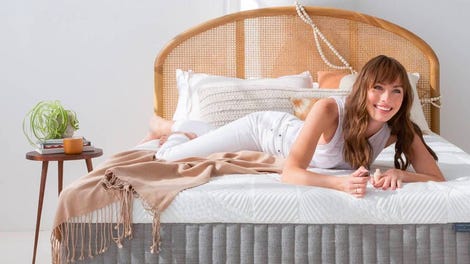 Sleep Sale
Sleep Sale - Brentwood Home
Exacerbating the problem for those affected by this policy change is the fact that the processing time for green card petitions under the Violence Against Women Act (a different petition from T and U visas) is three times longer than it was in 2016, according to Rewire.News. That means that many domestic abuse survivors must wait in limbo, sometimes in fear for their safety, for up to two years before they can get any relief. Now there is the added dread that they might be denied their claim and put into deportation proceedings.
As Mayela Sanchez Miles, a domestic abuse survivor who waited 17 months to receivepetition approval told Rewire.News, "Why do we have to wait over two years to have some kind of relief? People's lives depend on it."