Inside a former Walmart in Brownsville, Texas, the U.S. government locks up around 1,500 boys between the ages of 10 and 17 for up to 22 hours a day, sleeping five kids into rooms meant for four. Some of these children cross the border without adults; some were snatched away from their parents by the U.S. government. The Brownsville facility is "essentially a prison," according to MSNBC's Jacob Soboroff. Oregon Senator Jeff Merkley, appearing alongside Soboroff on MSNBC, paraphrased child services specialists saying that "the trauma is enormous" for children in the facility.
In a report for "The Last Word With Lawrence O'Donnell," Soboroff was among the first group of reporters to enter the Brownsville, Texas facility—the nation's largest detention center for migrant children—after Sen. Merkley was barred entry earlier in June.
What he saw inside was "essentially a prison, or a jail without cages or cells" for migrant children, he said. A note in the reception area requires staff to call the police if reporters arrive. In the cafeteria, children are greeted by a mural of a smiling Donald Trump with a quote: "Sometimes losing a battle you find a new way to win the war." From MSNBC:
A shelter employee asked a small group of reporters allowed inside the facility to smile at the hundreds of detained migrant kids in line for a meal because "they feel like animals in a cage being looked at."
G/O Media may get a commission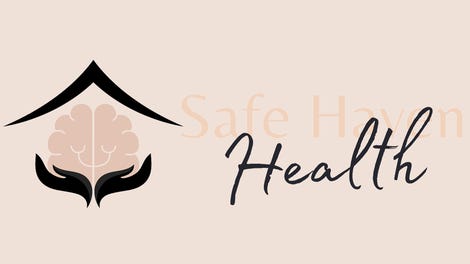 Addiction counseling
Safe Haven Health
Under the Trump administration, the plight of those hoping to seek asylum in the U.S. is getting worse: In May, Attorney General Jeff Sessions announced a new policy to prosecute 100 percent of all immigrants who cross the border without documentation. "If you are smuggling a child then we will prosecute you, and that child will be separated from you as required by law," he said.
The facility is operated by nonprofit Southwest Key Programs, and employs doctors, teachers, and other licensed child welfare personnel. But Sessions's new policy means that the facility will be "overflowing," Soboroff reported. In response, the Trump administration is considering building "tent cities"—makeshift emergency encampments on federal land that, according to Southwest Key president Dr. Juan Sanchez, don't legally require licensed staff or trained child welfare specialists.
Adding to the horror, Soboroff reports that the administration may soon begin requiring that the sponsors of migrant children turn over biometric data, such as fingerprints, to the government. This may deter sponsors—who may themselves be undocumented—from picking up the children. When kids can't find sponsors, the Office of Refugee and Resettlement becomes their guardian.
Sen. Merkley and California Sen. Dianne Feinsteinn are drafting a bill that will prevent authorities from separating children from their parents at the border. "This completely evil, amoral, destructive policy has to be ended," said Sen. Merkley.