Well, it's here — The Talk, CBS's answer to The View. It makes Barbara and company seem both genuine and serene. And did you know Christine Brinkley does leg lifts while she brushes her teeth? Now you do.
Today happens to be the date Roseanne premiered 18 years ago in 1988, co-star Sara Gilbert told The Talk audience. We've come a long way, right, girls?
"I see why people want to copy us," Barbara Walters said on The View today. Right, except The Talk is not supposed to dilute its mom-centric formula with any issues. Because one couldn't possibly be interested in both.
If you can stomach it, here is the advertorial (not officially labeled as such) on ET:
G/O Media may get a commission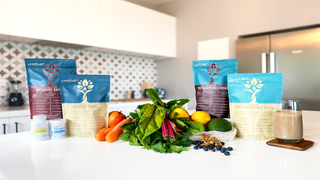 And a weirdly inappropriate greeting from CBS head Les Moonves, co-host Julie Chen's husband. Guess they were trying to deal with the elephant in the room?
Chen calmly said she could deal with this because of "my Asian Zen thing." I challenge you to watch her for any stretch of time and detect any hint of "Zen."
Much more horrifying was this segment on how to talk to your kids about sex. Given very reasonable advice by two professionals, Marisa Jaret Winokur giggled like a child and then scurried all around town to talk to sympathetic strangers about how ew, gross it can be to have frank discussions about sexual health.
By the way, Leah Remini said that her word of choice was "cupcake." Rather appropriate on a show that, at least on day one, seemed saccharine, insubstantial and derivative.
So This Is The Talk: Les Moonves, Vulvas… [Mediaite]
The Talk: Is The CBS Show Worth Your Time? [Babble]