Ladies—meet your sharp and sleek style icon of the summer, Mary Lee the great white shark, who frequents both the Hamptons and the Jersey Shore.
Today Mary Lee, who was first tagged by researchers from Ocearch in 2012 and whose upbeat social media presence dispels scurrilous anti-shark pop culture propaganda, gets the validation of a New York Times styles section profile.
She is somewhere in her 40s or 50s, has more than 119,000 followers on Twitter (where she can sometimes be quite flirtatious) and enjoys summering along the Jersey Shore and the Hamptons.

She weighs about 4,000 pounds and is around 17 feet long. If you're a seal or a squid, you had better be careful when she comes around.
"During the past three summers, Mary Lee has been a regular on the Northeastern Seaboard, cruising along the Jersey Shore and the Hamptons, Fire Island and Montauk, in New York, attracting the attention of residents and tourists with each visit," according to the Times. She is a local sensation, seemingly preferred to such visitors as, say, Bravo's reality tv show Summer House.
"She has become sort of a mascot," said Andy Brosnan, the chairman of the Eastern Long Island chapter of the Surfrider Foundation. "Even before she showed up last time, people were like, 'Has anybody seen anything about Mary Lee?'"
G/O Media may get a commission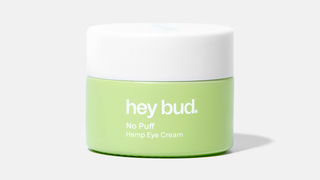 15% off
Hey Bud - No Puff Hemp Eye Cream
You may be assuming that Mary Lee, a literal shark, is an ideal candidate for a Hamptons chapter of the Real Housewives, a franchise that often features figurative sharks. But you are falling into the anti-shark trap!
In fact, it sounds like Mary Lee is a more a Hamptonite in the Ina Garten mode, gliding casually through the summer waters looking for fresh and local fish. And, as Ocearch founder Chris Fischer (who named her after his mother and believes her charm lies in her "matriarchal and clever personality") explained of their efforts, "If we don't have a lot of Mary Lees, our children won't be able to eat fish sandwiches. If they go, the entire system goes." Can't wait for Mary Lee's guide to summer entertaining.