Jimmy Kimmel tricked you again, fools! Or, he tried to. You know that "wolf" that was wandering around the hallway outside of U.S. luger Kate Hansen's Sochi hotel room? Turns out, that was just some freelance dog that Kimmel paid to impersonate a wolf. I thought its performance seemed a little forced.
Jimmy Kimmel got U.S. luger Kate Hansen to post one of his bogus YouTube videos, in this one it's a "frightened" Hansen ("Oh, my god!" a woman's voice is heard whispering) posting what looks to be video of a dog — wearing a collar, some have noted under the video – in the hallway outside what she claims is her Sochi hotel room, with the message: "I'm pretty sure this is a wolf wandering my hall in Sochi" and, "Epic #SochiFail: Wolf in my hall."
Kimmel says the "wolf" will be a guest on his show tonight. [Deadline]
---
Justin Guarini says he toooooooootally fornicated it with Kelly Clarkson.
The 35-year-old singer shared the news during his one-man stage show "Lovesick," according to a review on Mcall.com, which opened Friday at Bucks County Playhouse in New Hope, Pa.

During the nearly two-hour performance, Guarini reportedly sang 13 songs about love which he interspersed with a monologue centered on his love life.

While onstage, Justin revealed that his romance with Kelly began on the set of From Justin to Kelly, the 2003 romantic musical comedy the twosome filmed after Clarkson's Idol win, but their fling quickly ended when Justin's career didn't take off quite like the "Since U Been Gone" singer. He expressed his apparent heartbreak over their split with a somber performance of "Get There," a song he was once famous for singing during his American Idol days.
G/O Media may get a commission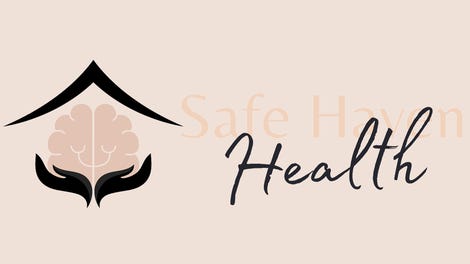 Addiction counseling
Safe Haven Health
I mean, it makes sense. You just can't fake the kind of white-hot passion in From Justin to Kelly. [E!]
---
Modern Family star Sarah Hyland was allegedly groped by a creep in Australia.
The 23-year-old was attending a social function for cast members at a Sydney hotel on Thursday night when she was allegedly groped on the chest by a man who had asked her to pose for a photograph, The Sydney Morning Herald newspaper reported on Friday.

The actress who plays big-eyed teenager Haley Dunphy immediately alerted private security guards, who called police to the scene.

New South Wales state police said in a statement on Friday that a 29-year-old man had been charged following the incident.

He was charged with assault with an act of indecency, a crime that carries a potential maximum of five years in prison. He was freed on bail to appear in a Sydney court on March 14. Police have not revealed his name.
Good. Ugh. Fucking hell. [CBS]
---
Some joker asked Elizabeth Olsen to choose between Mary-Kate and Ashley. [JustJared]
Victoria Beckham is releasing a line of "downmarket" mall clothes. [ShowbizSpy]
Hold on to your junks, Los Angeles! Harry Styles is in town. [JustJared]
"Eddie Cibrian Again Slams Brandi Glanville's Claim That He Wants Child Support After She Tweets-Then-Deletes Lawyer's Letter." GUUUUUUHHHHH, LEAVE ME ALONE, FELL GHOULS. [E!]
Oh shut the fuck up, this article. [E!]
LOLOLOL, is there a possibility of a Sex and the City 3? Michael Patrick King says, "There's one story left." Yes, that sounds about accurate. [CNN]
A WOMAN SHOWED HER NIPPLES. [E!]
Mila Kunis and Ashton Kutcher held hands at the airport. [E!]
Kimora Lee Simmons got secret-married. [Extra]
Charlie Sheen wanted his twin sons with Brooke Mueller tested for fetal alcohol syndrome, but a judge was like, "Nope." [Radar]
Christina Aguilera is preggo! [Us]
oooooooh muuuuuuhhh gaaaahhhhh teeeeeeen feeeeeeeeeelings

Images via Getty.