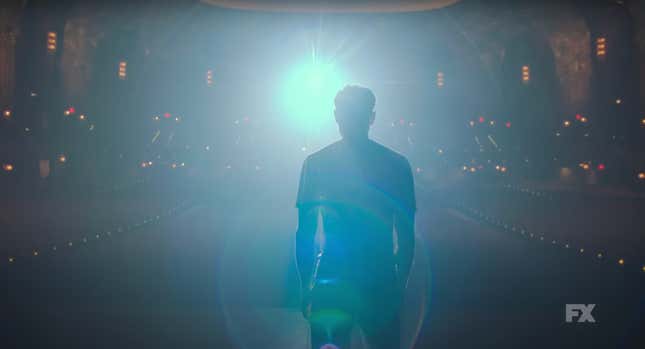 In the 2010s, my knowledge of Hillsong Church and its massive international following was limited to the peculiarity of its high-profile relationships with megastars, ranging from Justin Bieber and the KarJenner clan to the New York Knicks and Brooklyn Nets, who partnered specifically with "rockstar pastor" Carl Lentz. Hillsong was, ostensibly, the "cool" church—claiming to be accepting of LGBTQ communities, despite allegations of homophobia from congregants, and parading out Lentz to publicly support Black Lives Matter in 2020, despite Black congregants' extensive allegations of racism.

Olivia Holt Didn't Originally Get the Part of Roxie Hart in 'Chicago'
In November 2020, when Lentz was very publicly ousted from his leadership position for "breaches of trust" and "a recent revelation of moral failures," it started to become clear that Hillsong was more a corrupt corporation than a church. Those "moral failures," which consisted of numerous extramarital affairs—including one with a woman who's since characterized her sexual relationship with Lentz as abusive—are now at the center of yet another Hillsong-centric docuseries, FX's The Secrets of Hillsong, which is based on Vanity Fair's 2021 investigative series.
This docuseries, which comes about a year after Discovery+ aired Hillsong: A Megachurch Exposed, will feature the first interviews with Lentz and his family since they fell off the grid after the events of 2020. Early reporting on the first two parts of the FX docuseries, which drop Friday, indicates the series will wade even deeper into the culture of sexual abuse and inappropriate relations within the church than its Discovery+ predecessor. And in a case of perfect timing, The Secrets of Hillsong is dropping right in the middle of a conservative Christian panic over imagined sexual predation and pedophilia perpetrated by LGBTQ people. The Hillsong story makes pretty clear that the call has long been coming from inside the house.
Lentz's infidelity was first exposed in October 2020, when text exchanges between him and a young designer, Ranin Karim, reached Hillside leadership. Shortly thereafter, Lentz and his wife, Laura, were confronted by members of Hillside leadership on a Zoom call about Lentz's infidelity with another woman: the couple's nanny and fellow Hillside congregant, Leona Kimes. Within days, Lentz was removed from the church.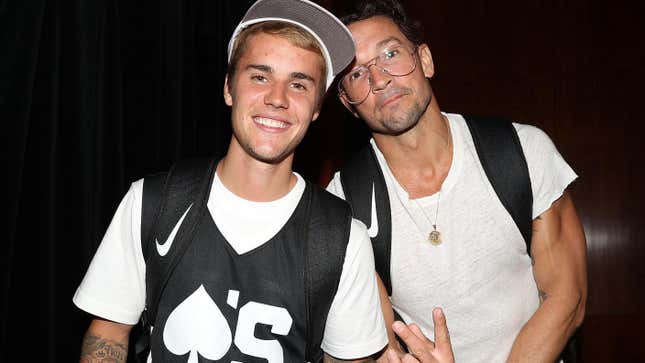 In the FX docuseries, Laura says even before the Zoom call, she'd once caught Lentz and Kimes in a "compromising position," that she "was angry and… definitely freaked out," but that they ultimately moved on from the incident. "We were her pastors, we were her leaders; she was on staff. It got really messy," Laura said in the docuseries. "I was pretty much gaslit by both of them for quite a while."

This narrative stands in contrast with Kimes' version of events, though Kimes notably doesn't participate in the The Secrets of Hillsong—understandably so, as it seems to amplify Lentz's self-victimizing narrative. In May 2021, about six months after Lentz was terminated from the church, Kimes published a Medium post accusing Lentz of "manipulation, control, bullying, abuse of power, and sexual abuse." She explained, "Having told almost no one before this, I am just now able to share what I experienced in their home as the result of intense therapy."
The Lentzes previously denied Kimes' allegations in a statement at the time, and they double down on this in the docuseries: "I am responsible for allowing an inappropriate relationship to develop in my house with someone that worked for us," Lentz says, but "any notion of abuse is categorically false." He continues, "There were mutual adult decisions made by two people who lied profusely, mainly to my wife. It's an issue because I was a boss, this person was an employee. I'm responsible for that power dynamic and the management of it and the wisdom that goes with it and I failed absolutely miserably."
Lentz further seems to divert attention from Kimes' allegations by also alleging he's experienced sexual abuse: "A family friend had sexually abused me. My brain had kind of shut off some of that memory … I was told when I was abused, 'Let's not tell anybody about this. This is going to be our secret,'" he says. This, Lentz explains, instilled in him "a pattern of secrecy" due to his "deep shame."
Sexual abuse is a central theme of the first half of the four-part docuseries. Hillsong founder Brian Houston is the one who confronted Lentz on his inappropriate sexual relations and oversaw Lentz's removal, but Houston, too, would be ousted from the church in 2022 for his own infidelities—and currently faces up to five years in jail for allegedly helping to cover up his father Frank Houston's sexual abuse of children. In 1977, Frank founded the original iteration of Hillsong, the Sydney Christian Life Centre, but stepped down when pedophilia allegations against him emerged in 1998. Nonetheless, Frank was invited to pray with former President Trump at the White House in 2019.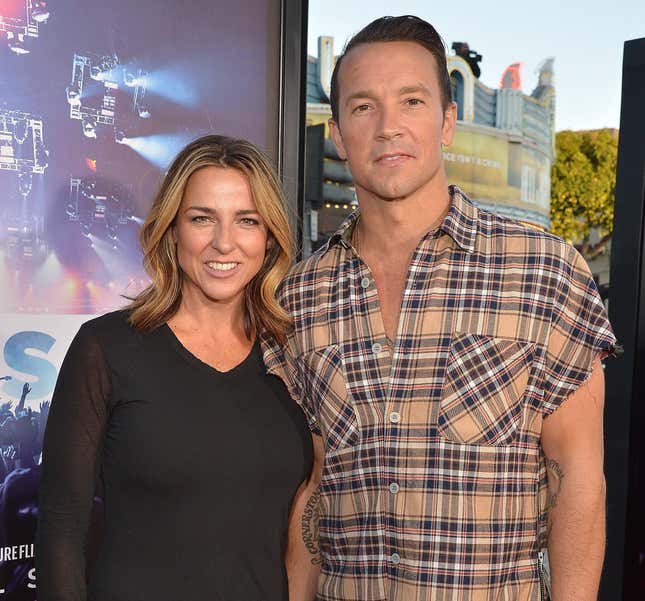 Additionally, Vanity Fair reported in 2021 that a college student and congregant named Anna Crenshaw alleged that she was sexually abused in 2015 by Hillsong staffer Jason Mays, who had already previously pleaded guilty to indecent assault. Despite these allegations against Mays, Hillsong briefly suspended then reinstated him. Even back in 2018, according to Page Six, whistleblowers in the church sent a letter to leaders citing "verified, widely circulated stories of inappropriate sexual behavior amongst staff/interns," and characterized Hillsong as "dangerous and a breeding ground for unchecked abuse." The letter references an unnamed church leader who had "multiple inappropriate sexual relationships with several female leaders and volunteers and was verbally, emotionally, and according to one woman, physically abusive in his relationships with these women."

Of course, the allegations levied against Hillsong in FX's new docuseries expand beyond sexual abuse: Lentz acknowledges deep institutionalized racism that prevented anyone but white men from assuming leadership positions within the international church, while one of Hillsong's few Black female congregants in Kansas City recalls in the docuseries that she was once physically removed from the church by police when church leaders learned she had spoken out against lacking diversity in the organization. The woman is one of several Black women to allege racial discrimination within the church in the docuseries.
The Secrets of Hillsong peels back the layers around extensive financial corruption within Hillsong, with one journalist claiming the church "looks like a corporation and acts like a corporation." Some of the church's interns paid $4,000 to work at Hillsong, Vanity Fair first reported in 2021, and the church has run almost entirely on the labor of unpaid volunteers, while telling congregants to tithe at least 10% of their income to the church. In addition to being removed for inappropriate relationships, Australian authorities who investigated Brian Houston also found that he'd exploited the church to pay for vacations, watches, and private jets, documents from March reveal.
The FX docuseries' first half seems to be a scathing indictment of deep cultural rot within the church, which Lentz suggests leadership tried to distract from by putting the focus on his personal misdeeds. Still, the church enjoyed years of worldwide success and public adoration as these stories went untold, and in The Secrets of Hillsong, Lentz speculates about why that may be. "Why is it hard for people to speak out against Hillsong Church? Because they've signed NDAs, that's why," Lentz says in the docuseries. "We signed such an ironclad NDA... It does feel like people should be able to say what they need to say."