As the government shutdown stretches into its fourth week, domestic violence shelters around the country, many of which depend on federal funds, may soon be scrambling to make ends meet. "Most of what we're hearing is fear and uncertainty," Cindy Southworth, executive vice president at the National Network to End Domestic Violence, told Jezebel. "We're days away from programs making really difficult decisions."

For some smaller, rural organizations that run domestic violence shelters, those decisions are already being made. Help In Crisis, a domestic violence service that runs a shelter with around 30 beds in rural Oklahoma, has begun to cut back on certain services in order to limit expenses, including a housing assistance program that helps women transition out of shelters. The organization, which is located close to Cherokee Nation headquarters complex, serves four counties within the state, and many of their clients include Native American women.
"We've already had to really curtail housing assistance, which is going to leave people in our shelter a little longer," said Laura Kuester, the executive director of Help In Crisis. "Which unfortunately means there's not space when people need to come in. It's supposed to be a revolving door, but it's going to hold everything up. The scary thing is telling people we can't help them." Kuester estimates that their emergency reserves, which they'll have to dip into in about a month if the shutdown continues, will only last them for another month.
At issue are Department of Justice employees who write the checks to domestic violence organizations being furloughed, then brought back on, then possibly furloughed again starting January 18. Bryce Covert explains the situation at Glamour:
Because the employees who work at the Department of Justice who release the funds were furloughed, the checks couldn't go out. The DOJ was able to bring some employees back to work to process the payments on January 7, but that is a band-aid at best. The department has told providers that it has enough money carried over from prior years to flow funds only through January 17. It's also not clear whether enough DOJ employees are back on the job to process all of the frantic requests for reimbursements.
G/O Media may get a commission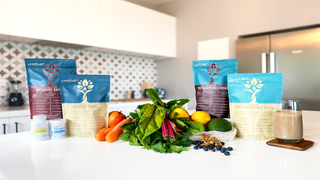 While suburban and urban shelters are also facing a bind, rural shelters that depend more heavily on federal funds will be the first to tighten their belts, according to Southworth: "Suburban and urban areas are more likely to have United Way funds, perhaps more generous donors in the community. Tinier non-profits may be literally living month to month."
Kuester estimates that at least 80 percent of Help In Crisis's budget comes from federal grants. Twenty out of 27 of her employees, who she says are already overworked and underpaid, have their salaries funded by the federal government. Kuester says she will do "absolutely everything" necessary to keep the shelter running for as long as possible, but the situation will only worsen as the shutdown drags on.
More isolated, rural shelters already face a number of unique issues that are compounded by the shutdown. Because they're located outside of Tulsa county, Kuester says, Help In Crisis doesn't have access to large foundations and corporations that would normally donate to organizations like theirs. And since the shutdown, they've been depending on the local community to donate day-to-day consumables, like soap and toilet paper, but that won't cover essential needs—like staff salaries—to keep all the programs running.
Already, shelters in rural areas are often few and far between. According to one study conducted by professors at University of Iowa, over one-quarter of women in rural areas in Iowa lived over 40 miles from the closest domestic violence service. Transportation, in areas where there is no public alternative, can be a big barrier—and an extra expenditure for programs—to getting women the help they need.
As Donald Trump and the Republican Party hold the government hostage for a fictitious crisis and a cruel, useless border wall, there seems to be no relief in sight for domestic violence organizations. "What we want is the government shutdown to end," Southworth said. "But if the way that it ends is building an unnecessary wall that sends horrific messages to immigrant victims of domestic violence, we don't want that. We're non-partisan, but we are here to support immigrant victims."

The consequences of a continued shutdown for domestic violence shelters can be life-or-death. A lack of beds means potentially trapping women in dangerous situations. Kuester says she sees the stakes every day in the women who walk through her doors: "Last week, we had a woman come in, there was still blood on her face from her nose. She had two young children," Kuester said. "She had a backpack on her back, and the things that were in her backpack were the only things she could grab. How am I supposed to tell that person we can't help them?"