A third of the way into Be the Cowboy, over the upbeat strum of an acoustic guitar, Mitski relays a sober realization to a lover. "Nobody butters me up like you," she sings. "And nobody fucks me like... me."
This kind of steely, self-assured one-liner defines Mitski Miyawaki's career as a musician. Since her 2014 album Bury Me at Makeout Creek, which made her a promising indie rock star, Mitski's music has often spoken of the inevitable shortcomings of romantic love. Love can't change your entire identity, nor does it always "fall as fast as a body from the balcony." And, in Mitski's world, love is often quietly lonely, with relationships defined less by the ways in which they bring people together than how they tear them apart. "What do you do with a loving feeling, if the loving feeling makes you all alone?" she asked on her last album Puberty 2.
It's a question she's still exploring on Be the Cowboy, Mitski's fifth album, out August 18. A deep, crazed wanting permeates the entire album, but not necessarily for a relationship—rather, a touch—for sex, or for a swooning, scene-perfect embrace. "Somebody kiss me, I'm goin' crazy," she proclaims, standing naked in the middle of the night, over the cowbell-driven jangle pop of "Blue Light." But for all of its pining, Be the Cowboy isn't a bundle of sob songs for the broken-hearted, nor the sort of reverb-drenched indie rock that has largely defined Mitski's past two records.
Where once Mitski may have famously howled on past songs like "Townie" or "My Body's Made of Crushed Little Stars," cultivating thorny walls of noise on stage with her electric guitar, Be the Cowboy's swagger doesn't manifest in her trademark bombastic rock songs, with a few of the songs like "Me and My Husband" and "Old Friend," hewing closer to Mitski's first releases composed largely on piano. On the stand-out "Nobody," she even spins some disco lite for loners, while the irresistibly twee "Washing Machine Heart," propelled by the percussion of clapping hands and froggy keyboards, is admirably bubblegum. "Toss your dirty shoes in my washing machine heart," she sings in honeyed tones. "Baby bang it up inside."
It's a joy to hear Mitski expand this way instrumentally, decorating her surprisingly short songs with gorgeous synths and piano like she's dotting buttercream roses on a birthday cake. A SUNY Purchase grad who studied composition, Mitski turned to the guitar after growing tired of being pigeonholed as a solo piano player in the vein of Regina Spektor, but the rock music she's been making for the past few years has also become a box to her. "People talk about my music like it's totally confessional, or so honest and raw, and 'it just pours out of her,'" she told The Guardian in 2016. "Why is it so hard to understand that my brain is in my control?" The sound she cultivates on Be the Cowboy, the lack of distortion and screaming, the genre-experimentation, may very well be a response to the ways in which critics have boiled her art down to a simple gushing of feelings.
G/O Media may get a commission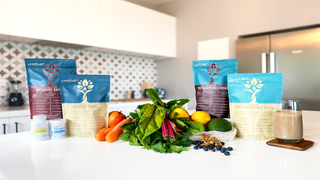 Even with the happier musical trimmings, there's still a guardedness that permeates the love stories on Be the Cowboy. For as many times as Mitski's narrator might proclaim to the night of how lonely she is, there's a creeping assertion underneath that her reality is her own, perhaps even desired, doing. "Sorry I don't want your touch, it's not that I don't want you," Mitski sings on "Pearl," her weary vocals receding into the a shrieking tornado of a guitar solo. "Sorry I can't take your touch." Elsewhere, she admits that, yes, she may have ended the relationship, "but why didn't you stop me?"
Be the Cowboy might be less a record about a woman wrestling with her own loneliness than a record about a woman wrestling with her own coldness. Here, intimacy is always assembled a la carte, a tangle of old lovers good enough for a cup of diner coffee and one last fuck before an upcoming show, and yet Mitski sings of truly wanting something bigger than the sky. Be the Cowboy ultimately speaks to the strange duality of so strongly desiring a love that doesn't want you, and the secret, thrilling ways in which romantic fantasies can flourish in moments of loneliness. "I've been blossoming alone over you," Mitski sings at one point on "Pink in the Night." "And I hear my heart breaking tonight, I hear my heart breaking tonight." On Be the Cowboy, the sentiments often sound like one and the same.