In 2008, Newsday reported that Hillary Clinton's 2003 book Living History had glossed over a job she had as a lawyer in Arkansas in the '70s: representing an alleged rapist. But because Clinton's got a new book out and is maybe running for President again, we've got to go over all the details of this old story like it's brand new information.
Make no mistake, the story isn't pretty. And yet the Washington Free Beacon has chosen to report on the details of a 1975 case – in which Clinton represented Thomas Alfred Taylor, a man accused of raping a 12-year-old girl – by pretending these details have "never before been reported." They describe the original Newsday piece as "lengthy yet largely overlooked," despite the fact that it was picked up by outlets like Media Matters, the Huffington Post and Politico, as well as conservative and liberal blogs.
The "new" details in question come from an interview done with Clinton by Roy Reed in the '80s that has since been housed in the University of Arkansas Library Special Collections Department. The Free Beacon has given the interview a catchy name: "The Hillary Tapes." What lies within them is less than catchy.
Perhaps the tape (singular) is new, but Clinton's story is not. She was asked as a "favor" to represent Taylor as his court-appointed lawyer because he wanted female representation. The Free Beacon and other outlets have breathlessly reported that Clinton happily took this case on, when their own tape(s) report a more complex version of the story: that she felt the case was "terrible," "fascinating," and "interesting," that she thought Taylor was guilty and that the prosecution could have put him in jail for a longer period of time if the evidence hadn't been handled improperly:
He took a lie detector test! I had him take a polygraph, which he passed, which forever destroyed my faith in polygraphs.

But you know what was sad about it was that the prosecutors had evidence.
In Clinton's book, she depicts her representation of Taylor as part of what encouraged her to work on "setting up Arkansas's first rape hot line." This differs slightly from the narrative laid out in the original Newsday piece from eight years ago:
[Clinton's] account leaves out a significant aspect of her defense strategy — attempting to impugn the credibility of the victim, according to a Newsday examination of court and investigative files and interviews with witnesses, law enforcement officials and the victim.

Rodham, records show, questioned the sixth grader's honesty and claimed she had made false accusations in the past. She implied that the girl often fantasized and sought out "older men" like Taylor, according to a July 1975 affidavit signed "Hillary D. Rodham" in compact cursive.
G/O Media may get a commission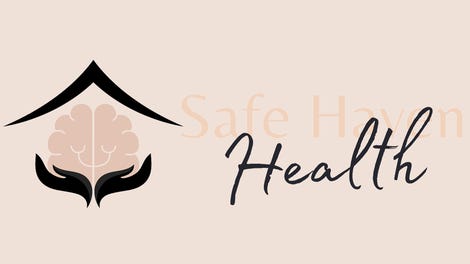 Addiction counseling
Safe Haven Health
Clinton managed to get Taylor a plea deal. When contacted by Newsday in 2008, the victim said she had no idea that Clinton was Taylor's lawyer but did not feel angrily towards Clinton. The one actually new, penalizing development the Free Beacon has found is that sadly, things have deteriorated for her since then:
Now 52, the victim resides in the same town where she was born.

Divorced and living alone, she blames her troubled life on the attack. She was in prison for check forgery to pay for her prior addiction to methamphetamines when Newsday interviewed her in 2008. The story says she harbored no ill will toward Clinton.

According to her, that is not the case.

"Is this about that rape of me?" she asked when a Free Beacon reporter knocked on her door and requested an interview.

Declining an interview, she nevertheless expressed deep and abiding hostility toward the Newsday reporter who spoke to her in 2008—and toward her assailant's defender, Hillary Rodham Clinton.
"The full story of the Taylor defense calls into question Clinton's narrative of her early years as a devoted women and children's advocate in Arkansas—a narrative the 2016 presidential frontrunner continues to promote on her current book tour," the Free Beacon writes. Interestingly, the narrative they and other right-wing outlets like Fox News and the Daily Caller have picked up on is that Clinton is a hypocritical flip-flopper, one they've also promoted before.
Image via Chip Somodevilla/Getty