We learned so many things about real lesbians the other night on The Real L Word. We learned that in order to love women in a non-douchebaggy way, you have to be a douchebag.
Also, New York City lesbians have "working hands" and are not polished. And what is "The Power of the Clam" and "pants and pumps"? So complicated! So much to learn! We try to simplify things for you.
"douchebaggy": Not the way Whitney loves women. In order to love women in a non-douchbaggy way, you have to be a douchebag. This concept might be a little too advanced for now, but we are certain we will understand the nuances as the season progresses.
"Fashion Week": The most sacred time of the year in Los Angeles. Sort of like the High Holy Days in Judaism, Ramadan in Islam, and FIFA World Cup Soccer for every country in the world except the United States.
"futch": A femme butch. Originally entered pop culture lexicon in A Shot At Love with Tila Tequila to describe firefighter Dani Campbell. Anything butcher than futch is not to be shown on television, or allowed within Los Angeles city limits.
G/O Media may get a commission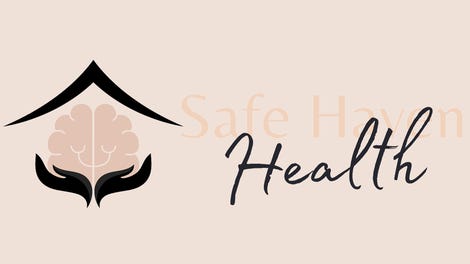 Addiction counseling
Safe Haven Health
"LAX": Similar to Blockbuster Video, except instead of DVDs and Wii games, you get girls. When you are done with one, you drop it off at the gate and then you can pick up a new one at another gate.
"Los Angeles": A real city with polished lesbians.
"New York City": A second rate town populated with unpolished lesbians with "working hands."
"pumps": Femmes. There are lots of these in Los Angeles, and they are polished.
"pants": (1) Butches. They know how to hold hammers, a highly specialized skill. (2) A common article of clothing that half the cast lost during the course of the pilot episode.
"polished": Adjective describing the type of lesbians who live in Los Angeles, i.e. they are better than you. Note: These types of lesbians do not actually polish things, because that means you have "working hands."
"Power of the Clam": Sexual prowess. Ability to charm ladies into disrobing. Such power is directly proportional to the amount of tequila shots you give your conquest. If you discover that your sexual partner has "The Power of the Clam" it means that there are other women in the picture, and you should probably get tested for an STD.
"rage": A proper response when modeling agencies you haven't heard of attempt to blaspheme Fashion Week by offering up average-looking models.
"situation": Euphemism for lesbian drama. What happens to you when you cross paths with Whitney. Involves lots of furrowed brows and processing in public.
"The Valley": A place where large breasts are not to be locked away. May possibly be referring to the San Fernando Valley, although large breasts plumped with silicone have been spotted in that locale. But remember "life is too short," so dissecting this contradiction is unnecessary and a poor use of our time.
"This little piggy went to Gucci": A logical followup immediately after declaring that your lifestyle is "normal." (Although the next piggy, in an effort to "keep it real" "went to H&M," this little piggy cried "Wee! Wee! Wee!" while watching this at home.)
"tranny": Someone who is likely to "choke you out."
"working hands": Hands that are unpolished. Low class. Indicative of New York City lesbians. Whitney does not work with her hands; she uses a strap-on.
This post originally appeared on Grace The Spot. Republished with permission.