As many suspected, "Jenny," the woman who supposedly quit her job by emailing photos of herself outing her Farmville addict boss, is a creation of the humor site The Chive. But who's the woman behind the whiteboard?
"Jenny" is actually Elyse Porterfield, a 22-year-old aspiring actress from Oregon who recently moved to Los Angeles. According to BoingBoing, the ruse began to unravel yesterday when actor James Urbaniak Tweeted the casting notice for "Jenny":



Later Elyse confirmed on Twitter:

G/O Media may get a commission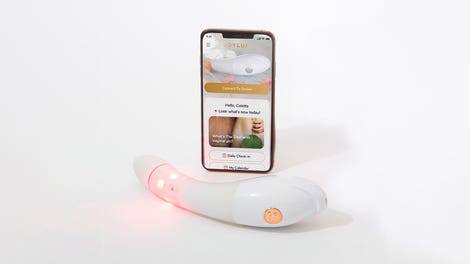 $50 Off
Joylux vFit Gold Device


Then she appeared sans-glasses in a followup post on The Chive, in which she revealed that the whole thing was a hoax, adding,



She also notes, "the last 24 hours have been surreal." Indeed, there's no way she could have guessed that taking a few photos for TheChive would lead to hundreds of people searching the web for any scrap of information about her. A few headshots have turned up, but the most revealing tidbits about Elyse are found on her BroadwaySpace profile. She says:

In case you aren't up on your Broadway, Sutton Foster is a Tony Award-winning actress. As for Elyse's next career move, she writes, "I want them to make Anastasia into a stage production, with me cast of course." Though judging from the Facebook group 1,000,000 Strong for Jenny DryErase to Pose in Playboy that sprung up overnight, the internet has other plans for their new favorite "HOPA."
HPOA (HOPA?) Girl "Jenny Whiteboard" Is Obvious Troll LULZ [BoingBoing]
Elyse Porterfield's Stage [BroadwaySpace via Buzzfeed]
Sutton Foster [Wikipedia]
1,000,000 Strong for Jenny DryErase to Pose in Playboy [Facebook]
Earlier: Woman Quits Her Job, Becomes A Hero