Last night on CNN, Wyclef Jean announced that he is running to become the next president of Haiti. When asked what his qualifications are, Wycelf said:
"I feel that me running, it brings a neutral situation, meaning that Wyclef Jean can sit with any political party, have a conversation. I'm coming in neutral... I represent the voice of the youth." And: "When you vote for Wyclef Jean, you basically try something new."

Entertainers who make the leap to politics — and there are many, from Ronald Regan to Arnold Schwarzenegger to Al Franken — have a few things going for them: Experience with the publicity machine, spin doctors and communicating a message. They're (usually) not looking to be bought or bribed by lobbyists or special interests, since they're not in it for the money or power. In addition, raw passion — the drive to see change — is always an asset.
But there are some reasons Wyclef Jean would not make a good president. First off: His charity, Yele Haiti, was involuntarily dissolved by the Florida Division of Corporations on multiple occasions for failing to file required state disclosure reports. While the foundation did provide scholarships to thousands of children, at least $1 million in revenue was paid directly to Wyclef and his business partner. The charity remains under "fiscal scrutiny."
And then there's this: Sean Penn says, "I'm not accusing Wyclef Jean of being an opportunist; I don't know the man. One of the reasons I don't know very much about Wyclef Jean is that I haven't seen or heard anything of him in these last six months that I've been in Haiti." Oh. Snap.
Still, Wyclef told Time: "If I can't take five years out to serve my country as president, then everything I've been singing about, like equal rights, doesn't mean anything."
G/O Media may get a commission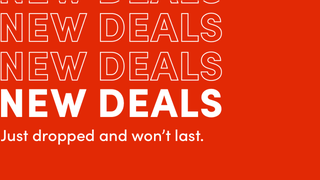 Up to 70% off
Wayfair - Cyber Week Deals
Wyclef Jean Confirms He's Running For President Of Haiti [NYDN]
Wyclef Jean Announces Haitian Presidential Bid on CNN; Sean Penn Hasn't Seen Him in Haiti for 6 Months [TV Squad via CNN]