Get ready to be uncomfortable all over again. Get ready to be re-fucked gently with a chainsaw.
The Paramount Network series based on the 1989 teen movie classic, Heathers, will premiere on July 10, per a post on the series' Instagram. The show was originally supposed to debut March 7, but was at the time indefinitely postponed by the network after the Parkland shooting. The statement Paramount issued February 28 read:
Paramount Network's original series Heathers is a satirical comedy that takes creative risks in dealing with many of society's most challenging subjects ranging from personal identity to race and socio-economic status to gun violence. While we stand firmly behind the show, in light of the recent tragic events in Florida and out of respect for the victims, their families and loved ones, we feel the right thing to do is delay the premiere until later this year.
Though focused on Parkland, the statement seemed to also vaguely acknowledge the liberal backlash the show had received online after its first episode began streaming February 21. It was widely panned for portraying the villainous Heathers as a diverse group of social justice warriors willing to wield their identities and social media followings to bully people. Some writers worried it would be (or outright claimed it was already) embraced by the alt-right. Even the writer of the 1989 original, Daniel Waters, slammed the premiere in an interview with Newsweek, saying, "They're just taking the film as a template and arbitrarily replacing things." However, he said the first episode was "really the only problematic one," and regarding the ostensible politics that bothered liberal viewers so, he explained:
When a gay character and a plus-sized character become complex, that's better than what the ad campaign is making it seem like. It's easy to satirize a right-wing bully. When you also slap around earnest progressives, that's when you really earn your satire credentials.
G/O Media may get a commission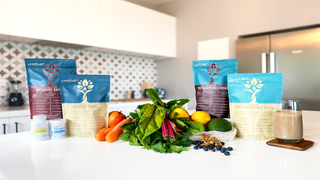 Look forward to a summer full of arguments over such credentials playing out on social media. It'll be great and productive, just you watch.