In June, it was announced that the Playboy mansion had been sold to a very nice boy named Daren. Daren is billionaire who has been associated with re-branding, owning, and selling a bunch of the everyday products sitting in your cabinets. Chef Boyardee. Ghirardelli Chocolate. Bumble Bee Tuna. Twinkies. Pabst Blue Ribbon Piss.
Daren Metropoulos is also known as someone who loves buying properties and then obsessing over re-decorating their interiors. In 2009, he bought the Castle at Tarrytown in New York for $10.9 million, according to the New York Times, and then spent a lot of time renovating it into the hotel and spa it is today.
Daren lives next door to Hugh Hefner and the mansion now, in a building he bought from Hefner in 2009 for $18 million. They're total buds, and it seems like Hefner wanted the Playboy mansion in the hands of a friend who would allow him to shuffle around in the quickly deteriorating interior until his death, undisturbed and more or less living his life exactly as he always has. Daren would still be allowed to come over and party with Snoop whenever, of course:
But those was not what Daren Metropoulos's had in mind. In an email to the Castle at Tarrytown's former GM, Gilbert Baeriswil, it seems like Daren's wanted to make extensive changes to the mansion, perhaps with turning it into a hotel rather than a private orgy pad where your grandpa can watch:
When he found out that Mr. Metropoulos was buying the Playboy Mansion, Mr. Baeriswil said he reached out to his former boss.
"I told him: 'Wow! What a purchase! With all of those rooms, you're going to need an innkeeper,'" Mr. Baeriswil recalled. "And he said: 'Sounds like a great idea. Let's put a plan together.'"
G/O Media may get a commission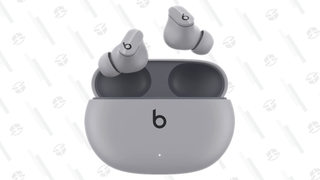 Now TMZ is reporting that the deal is off. After weeks of haggling, they were unable to come to any sort of agreement on when Daren would be able to put his plans in motion, assuming Hefner continues living for a number of years:
The sticking point ... according to the deal, Hefner had the right to live out his life in the mansion before Metropoulos could do his thing ... restoring it and adding onto the structure. We're told Metropoulos wanted a significant amount of access during Hef's remaining years ... and Playboy felt he was being unreasonable.
It might be unreasonable to rebuild a 90-year-old man's bedroom around him. It could also be perceived as unreasonable to give someone $110 million dollars and then settle in to wait for them to die. The idea that you can sell your house and continue living there until your death is pretty flawed overall, yet the Playboy mansion should be back on the market this coming Monday.
Updated 8/6/16 12:30 pm: In a statement, a spokesperson for Metropoulos & Co. denied TMZ's report:
Daren Metropoulos' purchase of the Playboy Mansion is moving forward as planned. Gossip reports suggesting the deal has fallen apart are simply untrue. Concluding this complicated transaction is clearly in the interest of the sellers as well as Mr. Metropoulos, who has worked to respect Mr. Hefner's wishes in this unusual situation, as both a neighbor and friend, and continues to look forward to serving as the next steward of this iconic property.