Jimmy Kimmel used the opportunity of his Monday monologue to discuss the giant Best Picture Oscar snafu and why the whole thing was even more awkward than it had to be: partly because he, like everyone else, had no idea what they were doing in this situation.
"We were chugging along," he said, "and out of nowhere it turned into one of those Maury Povich paternity test shows. It was the weirdest TV finale since Lost." Kimmel showed the clip of Warren Beatty and Faye Dunaway opening the envelope—they were presenting to commemorate the 50th anniversary of Bonnie and Clyde, which adds a whole other dimension to this thing—and then described how the fuck-up went down after Dunaway accidentally announced the wrong film.
After like 47 people from La La Land hit the stage and began making speeches, Kimmel was sitting in the audience with his fake nemesis Matt Damon when Damon told him, "'I think I heard the stage manager say they got the winner wrong.'... You just kinda figure well, the host will go onstage to clear this up," said Kimmel. "But then I remember, oh, I'm the host!"
When Kimmel got on stage and La La Land producer Jordan Horwitz announced that Moonlight, in fact, won Best Picture, Kimmel says, "My first instinct was to tell him to run! Take that Oscar and get out!" (While onstage, he did in fact say, "I think you guys should keep it anyway.") Then he describes that as he was bewilderedly standing among the La La Land people and trying to figure out what to do, it took Denzel Washington gesturing to Moonlight director Barry Jenkins from the crowd and yelling "Barry! Barry!" for Kimmel to figure out that he should step aside for Jenkins to make a speech.
G/O Media may get a commission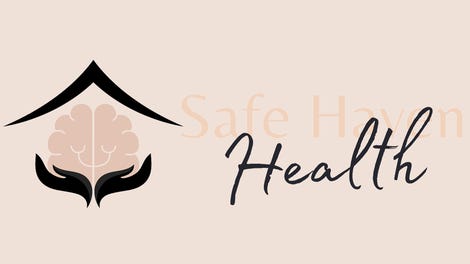 Addiction counseling
Safe Haven Health
Shit, maybe next year Denzel should host! Of course we must give at least some leeway to all involved in this unfortunate situation, in that it was both unprecedented and likely deeply horrifying for everyone. But another part of the awkwardness was just piling on, and that came from the part of Jimmy Kimmel that is wildly suspect. His "You should keep an Oscar that was not yours" joke aside—a shitty instinct, but also, again, a terrible situation—the Best Picture fuck-up obscured a litany of simply awful jokes, some of which were garden-variety awards show mediocrity, others of which were extremely rude and the antithesis of what the Academy, under the leadership of Cheryl Boone Isaacs, is trying to prove it's about. It is awfully hard to take its diversity aspirations seriously, for instance, when the host of the Oscars makes an extended joke based on the pronunciation and perceived complicatedness of the Best Supporting Actor winner's name—but that is exactly what Kimmel did, in a far too-long-riff about Mahershala Ali and his newborn daughter, Bari, which was both offensive as a viewer and also an extremely archaic, dimwitted quip best left in 1964 where it came from. 
Further, many of the bits and gags Kimmel employed were mostly direct from his show—the Matt Damon faux frenemy bit, for instance, which he milked for the show's nearly four-hour duration—which barely makes sense to even his regular viewers without a cursory Google search. To a massive Oscars viewership, it was less comical and more confusing, an insular joke that came off as alienating and not all that cute, and callbacks to Jimmy Kimmel Live! were further distancing from a general audience who may not have been able to translate the in-jokes. (Even "Mean Tweets," just about the only consistently funny gag Kimmel's got in his arsenal, wasn't all that funny in its Oscars iteration; the chosen Tweets, for one, were barely mean enough to create the tension that makes it an entertaining segment.)
But then, the ratings may reflect Kimmel's lack of appeal in general; the show's ratings were its lowest in 17 years, with just 32.9 million viewers, compared to 34.4 million in 2016, with Chris Rock hosting—and particularly with viewers aged 18-49, a surprising drop in a younger demographic. (Jimmy Kimmel Live! is in a consistent third place in the 11:35 pm ratings war, trailing behind Fallon and Colbert; his viewership among the 18-49 bracket is generally lower than theirs, as well.) Since Billy Crystal's long reign throughout the 1990s and into the present day, no single host has been a consistent fixture at the Oscars, though Ellen Degeneres and Whoopi Goldberg have each hosted multiple times. And because the event is so prone to self-celebration and brouhaha, it is inevitable that whomever helms the ceremony will be forced to involve themselves in at least a few dumb stunts and stinker jokes. But that person should also have an element of contagious charm to pull it off—of all the Oscars's terrible hosts, at least the criticized Neil Patrick Harris was a decent example of balancing the corny with the charismatic—and unfortunately, that is a quality that Kimmel mostly lacks.
Still, lower ratings also reflect our standards for these kinds of awards ceremonies, which are usually never that funny (Golden Globes notwithstanding) and which at this point seem mostly about gawking at six-figure ballgowns. It's entertainment to fete entertainment, and so if mediocrity is what we'll settle for, mediocrity is what we'll get.