Here is a refreshing, beautiful tale about unrequited romance, lifelong friendship, and two of most powerful people in the country: When they were both in their 20s, Supreme Court Chief Justice William H. Rehnquist asked former Supreme Court Justice Sandra Day O'Connor to marry him. She turned him down. They stayed friends. That's it!
NPR reports that journalist and historian Evan Thomas discovered their relationship while combing through O'Connor's letters for his biography, First, about O'Connor, the first woman on the bench.
O'Connor and Rehnquist met Stanford Law School in 1949, where she was the only woman in her class. She was 19 and he was 26. They dated, but soon after he graduated, she met someone else–her future husband, John O'Connor.
From NPR:
But in March, just about the time that Day and O'Connor were going out on their 40th date in 40 days, Sandra got a letter from Rehnquist telling her he wanted to see her to talk about "important things." And in a March 29 letter, he popped the question. "To be specific, Sandy, will you marry me this summer?"
G/O Media may get a commission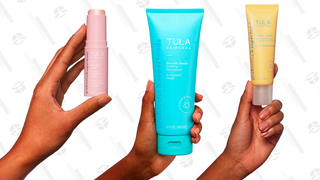 O'Connor did not say yes. Guess what happened then? Rehnquist did not build a house for O'Connor like that dude from the Notebook, nor did he pine over her for the rest of his life. He moved on and got married to the love of his life, Nan Cornell. O'Connor did the same. How lovely!
Meanwhile, Rehnquist and O'Connor remained friends. A good move, because otherwise things could have gotten pretty awkward for them on the Supreme Court.
The two apparently kept the marriage proposal a secret from pretty much everyone, including colleagues on the Court. Even O'Connor's kids didn't know:
O'Connor's son, Jay, says that he and his siblings were "surprised," though they knew their mother and Rehnquist had dated. That, observes Jay, "was a different era."

"Dating was pretty innocent in the '50s," he says, adding that "multiple men proposed to my mom when she was in college and law school, and ultimately my dad was the one who was the real deal."
Sometimes, the most mundane, boring stories about love are the sweetest.