During a Monday morning ceremony, Barack and Michelle Obama unveiled their official portraits at the National Portrait Gallery. The large-scale portrait of Barack Obama was painted by Kehinde Wiley, an artist best known for his updated, grand-scale history paintings that re-envision both the genre and its subjects; he adapts and refocuses the visual language of an old revered genre of European painting for both anonymous and famous black men. The large-scale portrait of Michelle Obama was painted by Amy Sherald, a Baltimore-based artist whose elegant portraits typically depict black sitters rendered in the style of flat modernism.

Today's unveiling was a historic one that fundamentally changed the image of a state portrait in the United States: Both Wiley and Sherald are the first black artists to paint presidential portraits for the Smithsonian, just as the Obamas are the first black subjects to be rendered with such historic permanence. Michelle Obama remarked on the significance of the moment, saying that she was "thinking about all of the young people, particularly girls and girls of color, who in years ahead will come to this place and they will look up and they will see an image of someone who looks like them hanging on the wall of this great American institution."
But if representation itself is a radical visual shift, then the paintings are also momentous and important departures from standard state portraiture. Both Wiley and Sherman's paintings slyly wink at the genre but play with its standards. Wiley's style is well-suited for this historic moment, taking as he so often does, a visual language that overwhelmingly features white subjects and refocusing the genre's sense of heroism and authority to the lives of black men and women. In Wiley's work, black people become saints and gods, their lives are imbued with the mythical proportions of history and granted the romantic narratives that form the history of European painting.
G/O Media may get a commission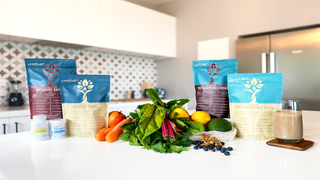 Wiley's gesture is fundamentally profound, and it is repeated in his portrait of Barack Obama. Here, Obama sits in a state chair, marking his tenure as president, arms crossed across his knees, framed by a background of green leaves, variated in color, and punctuated by bright flowers. The chair on which Obama sits is a standard object in state portraiture— both Bushes appear with hand-on-chair in their official portraits—but in Wiley's hands, it bypasses recent history, instead conjuring up George Washington in Gilbert Stuart's famous Landsdown Portrait, as well as the numerous portraits of Napoleon Bonaparte where that authoritative chair repetitively appears.

The chair is the only object of state that lingers in Wiley's portrait. He has replaced the other signifiers (columns, draped cloths, paperwork/legislation, and bookshelves are common trappings of the genre) of the state portrait with a floral setting that is simultaneously natural and stylized. The background is typical of Wiley, he often sets his large-scale figures on almost decorative backgrounds, enhancing the sitter's size and grandeur. But here, Wiley seems to suggest emergence—the creation of a new kind of naturalism that, no doubt, references the historic nature of Barack Obama's presidency.
As with Wiley's portrait of Barack Obama, Sherald's portrait of Michelle Obama is also a play on the standard state portrait. Michelle Obama appears, hand under chin, in an elegant gown detailed with modernist grid patterns. The patterns reference Sherald's style—defined as it is by bold lines and flat proportions set on a minimalist, blue background. As with the portrait of Barack, Michelle is depicted in large-scale, a reference again not just to the importance of the sitter, but to the historic significance that she represents.

The painting surely makes a statement about Michelle Obama—her grace and fashionability—but Sherald's composition makes a statement about history. Michelle's gown naturally composes the base of a triangle, her head its peak. The geometric composition isn't particularly unusual but, like Wiley's painting of Barack, Sherald references the style of the old masters. Given the context of the sitter, however, the figure looks mountainous; the former First Lady is larger than life, and her presence in the National Portrait Gallery—the reason the very painting exists—is an immense cultural and historical shift. Sherald's painting nods towards posterity, ensuring that the signification of the sitter will be remembered; long after Michelle Obama is gone the painting will still insist on her significance.

Taken together, Wiley and Sherald's paintings pay homage to their respective genres, while stylistically and visually acknowledging the historic significance of their sitters. State portraiture is a uniquely unforgiving task, but Wiley and Sherald both have navigated the demands with truly compelling results.

Wiley's portrait of Barack Obama will be installed long-term on the National Portrait Gallery's second floor, where he will keep the company of previous presidents. Sherald's portrait of Michelle Obama will hang in a separate gallery dedicated to new acquisitions until November.