There's a popular perception that, in this day and age, infertility treatments like IVF are as common as can be—thanks in no small part to our much-lamented desire to have it all and delayed baby-making. That's not quite the case, though: The number of women seeking help for infertility has actually dropped.
USA Today reports that the National Center for Health Statistics surveyed 22,682 men and women aged 15 to 44, from 2006 to 2010. The key numbers, though, come from the respondents 25 to 44:
In that age group, 17% of women had ever used any infertility service, which the report says is "a significant decrease from 20% in 1995." Among childless women of those ages who have current fertility problems, the drop from 56% in 1982 to 38% most recently is "significantly less" than in 1982.
And by "any infertility service," the report's authors mean anything from IVF to asking their doctor for advice.
Women facing problems, though, seem to better able to get help than ever. They were "five times more likely to have ever used any infertility services and six times more likely to have used medical help to get pregnant" than those without.
G/O Media may get a commission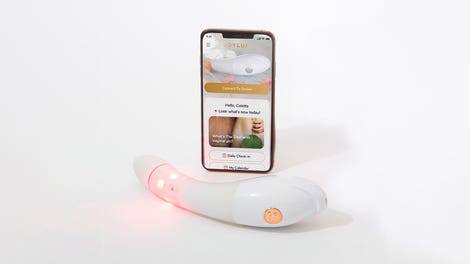 $50 Off
Joylux vFit Gold Device
There are a number of possible explanations for the discrepancy—perhaps more people are choosing to adopt or forgo childrearing entirely. It's worth noting that the National Center for Health Statistics found the infertility rate dropped slightly in the same period.
LiveScience suggests that more women may be delaying childbearing past 44 (perhaps with the notion they've always got IVF as an option). But the study's author did note to HealthDay that, "we're not seeing dramatic increases over time in women who have had any type of medical service for infertility."
But our sad-sack economy may be partly to blame, too. After 2008, fewer people had the money for pricy services like IVF, discouraging even those who could get help with cheaper methods from bringing any troubles up with their doctor. And yes, women with higher household levels of income and education were more likely to partake, the survey showed.
Image via Shutterstock