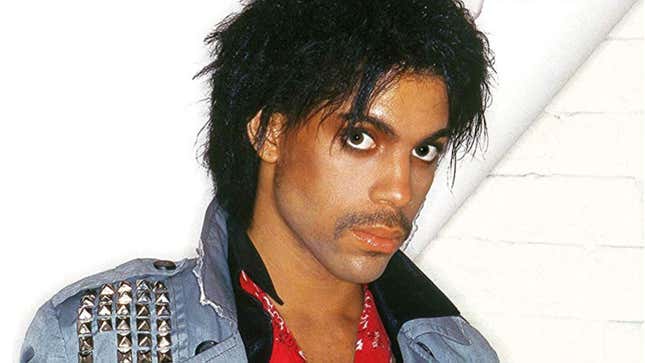 Some (potentially) good news (with a laundry list of caveats below): Originals, a 15-song compilation of early recordings of songs Prince wrote and demoed for other artists will be released on Tidal on June 7 (what would have been the artist's 61st birthday). This collection of sort of reverse-covers will include songs that went on to become hits like "Manic Monday" (released by the Bangles) and "Glamorous Life" (Sheila E.), as well as more obscure tracks that were eventually recorded by the likes of Jill Jones and Taja Sevelle.
In total, the compilation will include 14 tracks that never have been officially released. The Prince trading market being dogged and established as it is, though, has facilitated the bootleg release of many of these tracks. Still, an included track like Prince's original of Martika's 1991 hit "Love... Thy Will Be Done" has only circulated widely in hissy dubs of dubs (of dubs of dubs of...). Depending on the sourcing of these songs, this could be a boon not just to the casual listener but to the ardent collector wanting an upgrade in sound quality. (Personally, a pristine "Love... Thy Will Be Done" has been my holy grail so I'm swooning at the possibility of finally having it.)
That's a big if, though—the audio on last year's vault release, Piano & a Microphone 1983, came with it a heavy layer of surface noise. It sounded virtually identical to the bootlegs of it that had already been circulating for years. The issue there, though, was that the rehearsal noodling had been recorded via cassette in an informal setting. Masters of everything on Originals should exist, and there should not be a sound quality issue. But what's preventing my jumping for joy at this juncture is that Prince's estate and Warner Bros. have already shown that they have no qualms about releasing substandard audio. We just have to see what they do with this upcoming material. (There's also the matter of physical damage that Prince's vault reportedly suffered.)
What is truly exciting, regardless of its released condition, is that the compilation will contain recordings that aren't widely circulating (if at all)—I've never seen Prince's version of Vanity 6's "Make-Up" get passed around, nor his original of the Time's "Gigolos Get Lonely Too." Just having access to those at all will be a thrill.
When the Tidal collaboration was announced about a year ago, with a statement from Jay-Z himself, we were told that it "does not involve any of Prince's music catalogue that is subject to prior agreements with Warner Brothers Records," which seemed to indicate that Prince recordings prior to his mid-'90s split with Warner were off-limits. That didn't turn out to be the case, as most of the songs on Originals were recorded in the '80s.
After Tidal's two-week exclusive window, the album will be released to other streaming platforms, as well as on CD and vinyl, on June 21.
The full tracklist is below:
1. "Sex Shooter" (Apollonia 6)
2. "Jungle Love" (The Time)
3. "Manic Monday" (The Bangles)
4. "Noon Rendezvous" (Sheila E.)
5. "Make-Up" (Vanity 6)
6. "100 MPH" (Mazarati)
7. "You're My Love" (Kenny Rogers)
8. "Holly Rock" (Sheila E.)
9. "Baby, You're a Trip" (Jill Jones)
10. "The Glamorous Life" (Sheila E.)
11. "Gigolos Get Lonely Too" (The Time)
12. "Love… Thy Will Be Done" (Martika)
13. "Dear Michaelangelo" (Sheila E.)
14. "Wouldn't You Love to Love Me?" (Taja Sevelle)
15. "Nothing Compares 2 U" (The Family)
In all, this sort of thematic compiling is an excellent move for Prince's estate/Warner Bros, as they figure out what to do with the extensive trove of unreleased material that Prince left behind (Spotify's Troy Carter, the estate's entertainment advisor, compiled Originals). That said, there are some glaring omissions from where I'm sitting—namely, Prince's original of the Family's "Screams of Passion" and of Sheena Easton's "101." But at least these are already available in HQ quality via bootlegs.
I'm also dying to hear the original version of "With This Tear," which Prince wrote for Celine Dion, and which she released on her 1992 self-titled album. While great, the finished version was produced by the lite hand of Walter Afanasieff and doesn't have the bite that Prince's demo almost certainly did.
Fingers crossed for Volume 2.