Congratulations, sports fans! It's the greatest day of the year and not because of some lame-ass human football game. No, it's the greatest day of the year because it's the 9th Annual Puppy Bowl on Animal Planet! Grab some brews, order some wings and get ready to watch a bunch of adorable puppies wrestle around while a guy dressed as a ref shouts out calls that the players could not care less about.
Still, it's not all tennis balls and water bowl cams. Like in all sports, several Puppy Bowl athletes come into the game with a fair share of baggage. Whether it's an inspiring backstory, a streak of vindictiveness or a history of putting their paws in their mouths (several players have made derogatory comments about postal employees and men who wear baseball hats), these puppies represent it all. Here are the biggest scandals of the 2013 Puppy Bowl.
All Puppy Bowl lineup images via Animal Planet.

Biscuit (L) and Butterscotch (R) are both Puerto Rican Satos and yet their backgrounds could not be more different. Biscuit was born into the lap of luxury (her mom is actually named Julia Roberts <— NOT A JOKE), while Butterscotch was rescued off of Dead Dog Beach (<— ALSO NOT A JOKE) in Puerto Rico. The two have been embroiled in an intense rivalry and prank war since the moment they arrived at training camp and Biscuit refused to let Butterscotch stay in the Rich Girl cabin. Butterscotch has since socially rallied by winning over the camp's art kids, geeks and weirdos.
Boy, let's hope these two can put their differences aside and learn to be best friends by game day.
G/O Media may get a commission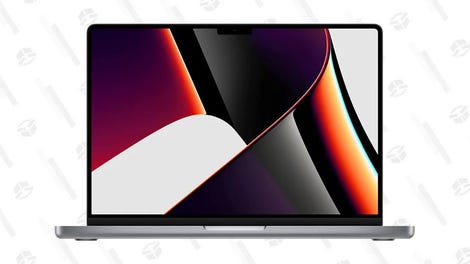 Save $300
2021 14" 1TB MacBook Pro
For non sports-related reasons, Nala, an 8-week-old Japanese Chin, has attacked Nancy Kerrigan with a pipe on several occasions.
Up until recently, Harry, a 12-week-old Chocolate Dachshund Smooth has served as second string quarterback. He will be stepping into the spotlight for the first time on Puppy Bowl game day as a result of the tragic spinal injury suffered by first string QB Jason Street.
Lenny claims to be a 12-week-old Catahoula Leopard Dog mix. He is actually 29-year-old Green Bay Packer Aaron Rodgers in stage makeup.
Willis, a long-haired Chihuahua mix, was catfished by an actual catfish. Don't mention it — he still doesn't know.
Chestnut, a 9-week-old Labrador Retriever/Australian Shepherd mix, allegedly pushed his girlfriend off a speedboat.
Sally — a Dachshund/Basset Hound mix — was nearly kicked out of the league amidst rumors that she was planning to throw the IX Puppy Bowl (the most widely betted on Puppy Bowl in the league's history) in exchange for a payout. It's unclear why exactly she will still be allowed to play in today's game, but she is known to have very deep-seated mafia connections.
Tuck, a 10-week-old shepherd/pitbull mix, is suspected of having the cutest face of any dog we've ever seen. Please don't "aww." This is a capital offense.
Koda, a four-month-old Catahoula/Boston Terrier mix who was born and raised on the mean streets of New York City, taught himself to play football using a wingless dead pigeon. Drafted directly from the School of Hard Knocks, Koda has faced a more than fair share of adversity, particularly from those who doubt whether his street ball style has a place in professional sports.
Doping.