We've seen offensive, annoying, and just plain ridiculous tips for professional attire before. But a missive from Duke's Women Law Students Association puts all these to shame with its insanely detailed, frequently obvious, sometimes batshit, and occasionally helpful recommendations.
Above the Law has the handout from the Duke WLSA's recent event, What Not to Wear: Interview Edition. The whole thing is incredibly long — these are just some highlights:

Blouse:

A few rules: 1) never ever ever should it be low cut; 2) we mean that; 3) watch out for bows and ties, they usually look messy; 4) no wrinkles; and 5) not low cut.
So, can it be low-cut?
You probably need pumps. Preferably not patent leather. No peep-toes, no sling backs. Watch out for a too-high heel. Not only is it going to get uncomfortable, it also is often too exciting for an interview.
G/O Media may get a commission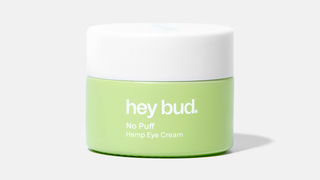 15% off
Hey Bud - No Puff Hemp Eye Cream
Many female lawyers have lost job opportunities after their interviewers suffered heart attacks due to the height of their heels.
We also think that overly pointy shoes are a "don't."
The tone of this handout really owes much to Glamour.
Consider getting fitted for a bra. Fitters at lingerie stores should not only check your proper band width but also how the shape of the cup fits.
If any law students fail to get jobs at firms, they can always fall back on these tips and become bra fitters.
Nordstrom also offers a decent selection of bras. We also like the Maidenform line available at Kohl's. WLSA is not supporting Victoria's Secret because they market to pre-teens. However, some of our members have also had poor bra fitting experiences there.
Victoria's Secret has made the tragic mistake of crossing the WLSA. They will pay for their crimes.
Keep your makeup understated and neutral. Eye shadow is okay, but don't wear too much. Many of us believe strongly in primer, especially on your eyelids to keep your makeup from creasing. If your hair is light, you really should think about brown mascara instead of black.
This sounds like that one mean girl in 8th grade who takes you aside and tells you in a stage whisper that the other girls are talking about your makeup, and you really should consider throwing all of it away and starting over. She's just trying to help.
The men and women who work at the makeup counters in department stores can be your friend and let you in on all sorts of cool product, but some of us have found that they tend to always leave our faces looking orange.
This may be my favorite line in the whole handout. I love the veiled allegations of orange malfeasance. Who are these orange-happy aestheticians, WLSA? Who??
If you tend to get razor burn, consider a lotion with Glycolic acid. It burns like heck when you put it on but after regular use it will prevent most razor burn.
This actually seems like a good tip. Truth be told, the handout is full of advice like this — perhaps inappropriate to the setting, and yet ultimately useful. Get the seams of your shirts hand-pressed. Wet and Wild lipstick goes on dark. "Make a fist and the color of the top section of your index finger is the color your blush should be." After reading the whole thing, I'm convinced that its inspiration is not the junior-high mean girl but rather your demanding dance teacher, who was totally anal and was sometimes reduced to tears by a stray hair falling out of your bun, but still managed to teach you everything you know about life, responsibility, and hairspray. WLSA, I salute you — but I'm still not buying primer.
A Message From Career Services: Ladies, Please Learn How To Dress Yourselves [Above the Law]
Image via Alena Kozlova/Shutterstock.com