The Metropolitan Museum of Art has announced that beginning March 1, 2018 their pay-as-you-wish policy will undergo a change. From now, you can only pay-as-you-wish with a New York state ID, and if you don't have one you can pay out your asshole for what's supposed to be a free museum full of cultural artifacts.
There is a deeply inbred New York philosophy of "die, tourist scum," so perhaps city dwellers won't be overly concerned that all these foreigners will have to pay for access to artworks stolen from around the world by colonialist richie-riches. It's a complicated place, but one established as a free museum, in a building that is owned by New York City and which receives $26 million a year in tax dollars, according to the New York Times. Now, anyone over 12 who can't prove they're from the tri-state area will have further subsidize it and pay the full ticket price.
The $26 million accounts for only a fraction of its $332 million annual operating costs, which has been bloated by special projects, the construction of the Met Breuer, and other controversial board decisions which led their president Thomas P. Campbell to step down in February. Boo hoo, he also had to move out of his Met-owned apartment across the street, which is worth approximately $4 million. The Wall Street Journal reported the institution was about $1o million in the hole in the 2016-2017 fiscal year.
That is a lot of money! Millions! And it's generally the response of the higher-ups to squeeze people at the bottom for more cash when times get tough. Why not force visitors to throw in their $25 at a free museum, a drop in the freaking bucket that may accumulate enough water to put out this fire. This paragraph from the New York Times implies it could make all the difference:
The Met's current "suggested" adult admissions fee, $25, generated about $39 million in the fiscal year 2016, or 13 percent of the museum's overall revenue. A mandatory fee would be likely to generate tens of millions of dollars more a year, providing a much-needed shot in the arm.
G/O Media may get a commission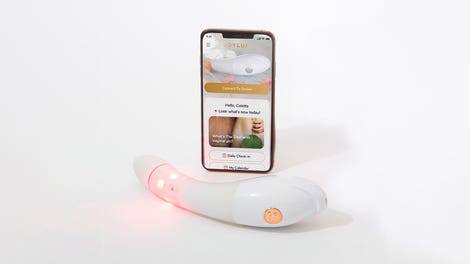 $50 Off
Joylux vFit Gold Device
"A shot in the arm" that's more like a mosquito bite. If your budget is $332 million and admissions only brings in $39 million, making it mandatory does not guarantee salvation for bloated spending costs.
In fact, in 2012 the Met was sued for their "pay-as-you-wish" signage, which two museum members named Theodore Grunewald and Patricia Nicholson alleged were deliberately misleading. The New York Post reported the case, which involved a survey commissioned by the two curmudgeons after my own heart:
The suit cites a survey Grunewald and Nicholson commissioned that found that 85 percent of nonmembers thought they had to pay to get into the museum, and that 74 percent of respondents were unaware they could get in for free. Fully 65 percent of members said they'd signed up for memberships so they could get in for free.
Though Grunewald and Nicholson lost their case, their survey indicates that most people coming from out of town are already paying the full amount unawares, and many members who support the institution are unintentionally doing so as well. Realistically, there isn't that much more money to be made from this new measure—but it for sure sets the tone for the Met's continued retreat from public service into an elitist tomb of art. It's a measure supported by Mayor Bill De Blasio, who's got jokes:
"I'm a big fan of Russian oligarchs paying more to get into the Met," he said.
And it's something the museum has been working towards for years, including some reported shady dealings with former Mayor Michael Bloomberg. Weird how some of the most powerful people in the city are colluding to protect the salaries of people at the the top of a cultural institution!
The Met should be fucking free to all. The majority of its funding comes from grants, endowments, and local government, but it houses artifacts and history from around the world, which everyone has a right to experience. It's in a public building. It probably has a higher annual budget for flower arrangements than your salary. Ironically, per their own website, when Justice Shirley Werner Kornreich ruled in the Met's favor in that signage case, they celebrated the justice of their pay-as-you-wish policy:
The Met is delighted with the ruling and trusts this decision once and for all validates its longtime pay-what-you wish admissions policy—which, as the judge has declared, guarantees fairness and access for visitors of all economic means.

In describing the Museum's existing admissions policy, the judge said: "All members of the public can afford to visit the Museum under the present scheme."
What schemes will they come up with next.