If you've got a hulking income and a mad desire to live in a space haunted by a psycho-sexual political scandal that brought low a man, a family, and a nation, then I know the perfect place for you, and, to be honest, it's a bargain.

For just $11,900 a month you can purchase one degree of separation between you and being Anthony Weiner's roommate, because the Manhattan duplex he shared until recently with Huma Abedin is on the market, as first reported by—who else?—the New York Post.
Statistically speaking you probably can't, or don't want to, dwell in the saddest 1,500-square-feet that money can buy, but I'm gonna tell you about the amenities anyway.
The duplex features "ample" closets space—great for sexting in complete darkness—spa-like baths, and stunning views of Manhattan's Union Square. No dogs allowed. The unit is listed as "no longer available," but it's not clear whether someone has definitely agreed to rent it. There's still a chance....
G/O Media may get a commission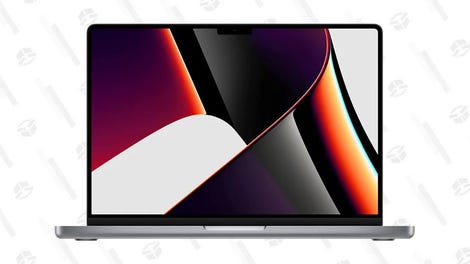 Save $300
2021 14" 1TB MacBook Pro
Though the Post only wrote about it yesterday, the listing went live on May 19, the day that Weiner pleaded guilty to transferring obscene material to a minor and Abedin filed for divorce from him. Weiner's next abode will probably be jail, as prosecutors are recommending a sentence of up to 27 months, to be determined in September. Last week, the Post reported that Weiner had recently stopped going to his local Starbucks or looking his neighbors in the eye.