There can never be another Fabio. He belongs to a unique and gauzy time in the late '80s when the paperback romance trade had about 50 titles a month by in-house authors. Now there are 500 titles pumped out monthly— not just from major publishing houses but also indie digital publishers, hyper entrepreneurial self-publishing authors, and hobbyist moms looking to break the bank with their homegrown bear shifter ravage books.
Nevertheless, there are still beautiful and well-mannered men who do extra crunches just to achieve the abs and jack-o-lantern jawlines to adorn digital titles and paperbacks alike. And they do it for next to nothing.
According to models we got to mingle with at the RT Booklover's Two-Step Model party, the best you can get for a custom shoot—where the author or publisher arranges for exclusive rights for a photoshoot—is a measly $300. If you're lucky and you grace the cover of a powerhouse author then maybe you'll snag $600. Very few models land major contracts, and most have day jobs that usually revolve around a gym or a construction site. The way most of the models make their real money is by licensing stock photos through photographers. The photographers set a price; the models get a cut.
G/O Media may get a commission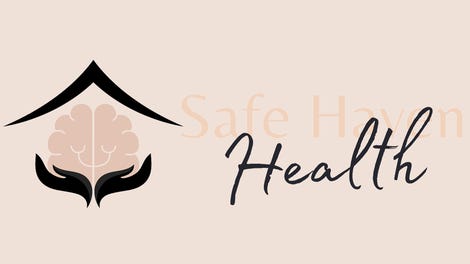 Addiction counseling
Safe Haven Health
"You get pigeonholed as a model, of course," a man from Boston says, "I have a lot of ink, so I pose for the books about bikers and bad guys." The blonde, cornfed type get the hayseed hustler cowboy titles. The stronger the jaw, the more decorated a marine you are in a the five-part military suspense romantic suspense anthology.
And thanks to the aspirational female gaze, there are absolutely no models with Dadbods.
At the Two-Step party, there were veteran models who had 30 covers under their belt, and then this guy (below), a food and beverage manager for a hotel in Arizona, who has done just one cover and seemed flummoxed but flattered by all the attention.

It's not all licensing fees and comped hotel rooms. The cover models tend to be pretty sweet fellas. They twirl and bear hug the fans, help out their authors by reenacting PG-rated scenes with fans (to the cat-calls of readers), they treat walker-assisted grandmas wearing rhinestone cowboy hats with the reverence an oiled-up ScarJo might get."I love coming to these conventions," said one cover model whom we will call Tyler, "I love being the face and body women think about when they read this awesome work."
But the great cover models, like Fabio, are more than just a triangular torso. They have to embody the ideal traits of a lovable—and equally fuckable—hero: fit, flirty, and an utter gentleman. Meaning: The more you schmooze, chat, and line-dance with the ladies who read romance novels, the more market-demand there will be for your covers.
Katheryn Falk, the founder of Romantic Times, says a great cover model can "look a woman in the eye." Falk adds, "Like Fabio, he was bigger than life. He thought every woman was beautiful. And he had a lot of charisma. The accent, the name. He wasn't overdoing it, but he would pay attention. He would look them in the eye. He appreciated women and it was part of his nature and part of his charisma that all women ruled over him."
One model, Don Allen, was the night's MVP. A personal trainer by day, Allen got into the romance biz by way of fitness modeling. Here is Don.
"Romance authors started licensing my photos and now I'm here," he tells me. Don admits that his friends at the gym make fun of him, but it's no bother. "I love coming here and meeting fans," he said, grinning (perfectly, I might add). "In Becky McGraw's book I pose for the character Dave Logan in the Deep Six Security series. He's a former Marine who goes on covert missions and in his off time does it to the ladies."
Allen, in Fabio form, spent the night going from table to table of giddy fans, going to cheek to cheek for selfies, and making intent eye contact with everyone. Maybe it was the way his black blazer hung off his shoulders that made him stand out like a stubbly obelisk of testosterone. Whatever it was, it worked. He looked like magic.

After the goodie bags were handed out and ladies took off their blinking light-up cowboy hats, the models hung out in the hallways. One joined a group of six fans for a game of cards against humanity. Another model chatted for at least an hour with two giggling women. The rest headed to the bar for light beers and more flirting.
---
Contact the author at natasha.vargas-cooper@jezebel.com.