If one theme has arisen out of 20 episodes of DirtCast, it's that—with the advent of social media—the glory days of tabloid culture was over by 2010. So who does one turn to when you want to revisit the thrill that comes only from Lindsay Lohan calling Paris Hilton a "cunt" on camera? Pop Culture Died in 2009, of course!
Matt, the creator and lone blogger behind the popular Tumblr and twitter account, has a memory like a steel trap and is able to recall the exact dates of celebrity arrests and breakdowns that happened 10-15 years ago. More impressive, still, is that he—now 19 and having just finished his first year of college—was only a child when these things happened.
"That's a big thing a lot of people wonder: How do I remember all of this," Matt tells us on this week's episode. "Even Nicole Richie wondered because someone was interviewing her and they brought up my blog and she said, 'Well, how does he know all these things if he's so young?'"
The answer should be obvious: Television and tabloids.
"Growing up, I was surrounded by that celebrity culture and I think everybody was," he says. "And that's a very interesting thing about the 2000s, it was kind of everywhere whether you were conscious of it or not. I didn't really realize how enveloped I was by it until I got older, but when I was young, the channels that were always on in my house were VH1, MTV, E! My mom was super into all the tabloids."
G/O Media may get a commission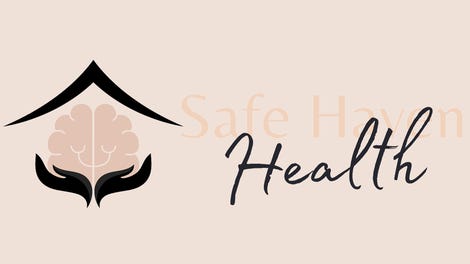 Addiction counseling
Safe Haven Health
And somehow, after all these years, Matt has retained this incredible wealth of information regarding pop culture ephemera. He buys old tabloids on eBay and scours the internet for old clips from reality shows and entertainment news. And all his efforts are working: His Twitter has over 37K followers, he's regularly aggregated (though often without credit) by BuzzFeed and E! News, and his Instagram account—a must follow—has 139K followers. Not bad for a kid who launched a Tumblr at 15 to break accurate and non-defamatory news about Amanda Bynes.
On this week's DirtCast, this pop culture wunderkind and I discuss the enduring appeal of Lohan, his lifelong love of Anna Nicole Smith, the loneliness of blogging, and—because why not—Courtney Stodden as America's reckoning.
DirtCast can be found on Apple Podcasts, Stitcher, Spotify, Google Play, and iHeart Media.
Our show is produced by Levi Sharpe with editorial oversight by Kate Dries. Mandana Mofidi is our Executive Director of Audio. Our theme music is by Stuart Wood. This episode was mixed by Brad Fisher. Listen to our politics podcast, Big Time Dicks, here.