The Kardashian-Jenners can no longer persuade their fanbase to shell out $2.99 a month per family member for exclusive content, so Kim, Khloe, and Kourtney Kardashian, as well as "self-made" billionaire Kylie Jenner, are shuttering their apps.
If you were a super fan subscribed to all four, prepare to enter 2019 $11.96 a month richer.
According to E!, the Kim, Khloe, Kourtney, and Kylie released a statement about their apps closing that I could not read because I am also not subscribed to any:
"We've had an incredible experience connecting with all of you through our apps these past few years but have made the difficult decision to no longer continue updating in 2019. We truly hope you've enjoyed this journey as much as we have, and we look forward to what's ahead."
The apps launched in 2015 and were individualized to reflect each sister's interests. Kim's app promised, "beauty tutorials, first looks at KKW Beauty, KKW Fragrance and Kids Supply, style and shopping tips." Khloe's offered "organizational tips from Khloé, workout routines and favorite products." Kourtney gave her subscribers "everything from fashion, beauty and home décor to healthy living, recipes and her experiences with motherhood," which I'm sure translates to weird vegan/gluten-free hacks if you have a private chef and Kylie gave offered style tips, too, as well as "beauty tutorials and Kylie's exclusive radio station, 'Kylie Radio.'"
I have no idea why people wouldn't want to pay for something the sisters essentially give away for free across free social media platforms, but that's not my life. R.I.P. Kardash apps, we hardly knew you.
G/O Media may get a commission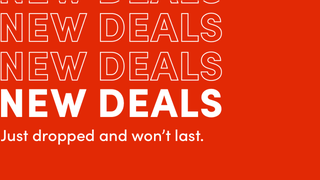 Up to 70% off
Wayfair - Cyber Week Deals
The good news is you can continue to blow your money on the Kim Kardashian Hollywood gaming app if you're into pretending it's 2014.