WASHINGTON, D.C - If you're one of the hundreds of thousands of people with plans to protest the inauguration of President-elect Donald Trump and attend the Women's March on Washington this weekend, it's smart to arrive at your chosen demonstration prepared for worst case and challenging scenarios.

While March organizers and law enforcement expect both Inauguration Day and protests to go smoothly, we'd still prefer it that you—as one of our nation's best and brightest—consider our suggestions for safe and peaceful protesting, because what will we do with you in jail? And though security will be the highest and crowds the biggest in D.C., much of this advice is equally applicable to the many other protests going on around the country.
The Obvious Stuff:
Wear comfortable walking shoes—and water resistant ones, if possible.
Weather in Washington, D.C., where the Women's March on Washington is taking place, is forecasted for rain on Friday (Inauguration Day), probably because the sky is sad and thinks Bernie would have won. It's not supposed to rain Saturday, the day of the March, but who knows? The weather can be as unpredictable and destructive as our President-elect. Even if it doesn't rain Saturday, you'll probably encounter a puddle or two.
Comfortable walking shoes are important because, duh, you are going to be walking a lot. Also, in case of an emergency, you're going to want to be able to move and move quickly. Again, it's doubtful that anything dangerous will happen, but if it does, the last desirable outcome is that your immobilized by your footwear.
Wear layers
D.C. temperatures are predicted to be in the 40s and 50s this weekend. Because marching involves a lot of both walking and standing still, you'll likely alternate from too hot to too cold very quickly. While you might feel bulky leaving the house, you will ultimately be grateful for having both a coat, a sweater/sweatshirt, and a t-shirt. (Style guide: Each layer can have a different anti-Trump slogan!)
G/O Media may get a commission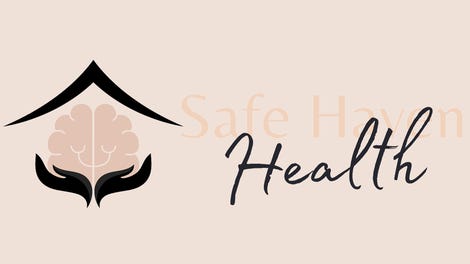 Addiction counseling
Safe Haven Health
Hydrate, but remember that restrooms may be few and far between
People need water, but they also need to pee. Figure your own balance out. There will be porta potties available, but bring enough cash so that you can slink into a coffee shop, buy something, and use their bathroom. Or wear an adult diaper. Please keep in mind that public urination is a misdemeanor in D.C. and can include a fine up to $500 and up to 90 days in jail.
Pack light
Necessary items: Charged phone, I.D., cash, and a debit card. You probably won't need more than that, so why not rely on coat pockets (with zippers) and leave the bags at home? This will make you more mobile, quicker to get through any security, less likely of having something stolen, and is good for your back.
If you must bring a bag, bring a small one—security at the D.C. March is not permitting backpacks unless they're "clear and no larger than 17"x 12"x 6." Also: "colored transparent bags are not permitted." I don't know what they are talking about here, but if you do, feel free to bring your transparent, colorless backpack.
Only bags/totes/purses that are 8"x 6"x 4" will be allowed at the D.C. March.
You Fight the Law and the Law Will Win
Now that that's covered, let's get down to the nitty-gritty. In the event that you have a negative encounter with law enforcement, it's important to acquaint yourself with your civil liberties. The ACLU recently released a guide to demonstrating in D.C. and you should read it before you even set foot at a protest.
Some of their suggestions:
Carry $100 in cash and any essential medications (in its original packaging).
Parents should make emergency childcare plans in case of detainment.
Password protect your phone so police cannot access your information. (This includes turning off Touch ID so police cannot force you to touch the home button with your finger to unlock the phone.) They are not allowed to look at your phone without a warrant.

Non U.S. citizens should memorize/carry record of their immigration number in case of arrest.
Another thing recommended by the ACLU and our Gizmodo Media Group legal team is to write important phone numbers—like one of an attorney—on your arm in Sharpie or some hard-to-erase ink (you can cover the writing with clear nail polish to make it hard to wash off). If you are arrested, you will want these numbers on hand as your phone will likely be confiscated.
A very important thing to remember is that—cynical as it seems—the police presence is there less to protect you and more to protect the new President. On Inauguration Day and throughout the weekend, police will not be fucking around, so in the event that you're arrested, do not resist, but do be clear—if they try to search you, explicitly state that you do not consent to be searched; if they question you, state "I wish to remain silent" until you have a lawyer present. By the way, immediately request a lawyer.
If you witness police brutality or a questionable arrest, be careful when filming the police. You do not have the right to interfere, but you are allowed to film in a public space. Even that requires caution, however: In a 2012 Gizmodo article, Steve Silverman recommends audibly responding to police commands so that your compliance is noted on camera:
Police aren't celebrities, so they're not always used to being photographed in public. So even if you're recording at a safe distance, they might approach and ask what you are doing. Avoid saying things like "I'm recording you to make sure you're doing your job right" or "I don't trust you."

Instead, say something like "Officer, I'm not interfering. I'm asserting my First Amendment rights. You're being documented and recorded offsite."

Saying this while remaining calm and cool will likely put police on their best behavior. They might follow up by asking, "Who do you work for?" You may, for example, tell them you're an independent filmmaker or a citizen journalist with a popular website/blog/YouTube show. Whatever you say, don't lie-but don't let police trick you into thinking that the First Amendment only applies to mainstream media journalists. It doesn't.

"Let me see your ID."

In the United States there's no law requiring you to carry a government ID. But in 24 states police may require you to identify yourself if they have reasonable suspicion that you're involved in criminal activity.

But how can you tell if an officer asking for ID has reasonable suspicion? Police need reasonable suspicion to detain you, so one way to tell if they have reasonable suspicion is to determine if you're free to go. You can do this by saying "Officer, are you detaining me, or am I free to go?"

If the officer says you're free to go or you're not being detained, it's your choice whether to stay or go. But if you're detained, you might say something like, "I'm not required to show you ID, but my name is [your full name]." It's up to you if you want to provide your address and date of birth if asked for it, but I'd stop short of giving them your Social Security number.

"Please stop recording me. It's against the law."

Rarely is it advisable to educate officers about the law. But in a tense recording situation where the law is clearly on your side, it might help your case to politely present your knowledge of state law.


[...]

"Stand back."

If you're approaching the scene of an investigation or an accident, police will likely order you to move back. Depending on the circumstances, you might become involved in an intense negotiation to determine the "appropriate" distance you need to stand back to avoid "interfering" with their work.

If you feel you're already standing at a reasonable distance, you may say something like, "Officer, I have a right to be here. I'm filming for documentation purposes and not interfering with your work." It's then up to you to decide how far back you're willing to stand to avoid arrest.
Do your best to comply with officers even when they're wrong. It's easier to report legal injustices—in fact, the ACLU has an app for recording and reporting assaults on civil liberties—out of jail than in.
Bring a bandana
In the event that the police hit the crowd with tear gas, you can wet the bandana and tie it around your mouth to breathe.
Buddy System
Don't go anywhere alone!
It's important that you always have at least one person with you—not just because you'll get lonely without them, but because it's important that someone knows where you are in case you get arrested or somehow fall off the grid. Also pick a meet-up point in case you get separated.
Additional tips: Group texts are annoying, but very good for keeping track of each other in large crowds. Download an app like FireChat (which relies on bluetooth) so that you can communicate even if you lose cell service. And bring a phone charger!
Stay tuned into social media
This is the one occasion in life where social media isn't bad.
Twitter—though a mobile cess pool—often gets the story long before any media outlets are able to publish. Follow reporters who you know will be at the march and follow march hashtags because if something dangerous happens, Twitter is the first place you'll hear about it.
Be Safe!
We can't say this enough. Your safety is the most important thing. If a situation is getting tense or dangerous, remove yourself from it. As you've likely read, you will be in a crowd of thousands. Keep a cool head, be smart, and take care of one another.