The human body is disgusting as hell. But it's important to talk openly about the smelly, sticky things it's capable of, because no one should ever be too ashamed to discuss what's wrong with them, and keeping the nasty details taboo can lead to people not even realizing that a horrible symptom might have a fairly innocuous cause. Like the time I bled so much out of my butthole that I passed out on the sidewalk.

It was an ulcer! Just an ulcer. I took antibiotics and it went away. I didn't know at the time how harmless it was, so assumed I had colon cancer or something that was going to kill me. I always had this cartoony image of an ulcer being a middle-aged businessman with heartburn, reaching for a pack of Rolaids. Nope, it's a little hole in your esophagus, stomach, or intestine, and blood drips in and finally exits the only way it can.
That morning, I thought I was just hungover. I had a really fun date the night before, drank some, smoked hookah (I know), split an oxy. I felt crappy in the morning, but I'd had worse. I did have what I thought was diarrhea—it was dark and liquidy, but I didn't look too closely. Again, I figured it was just liquor shits. I made the mistake of trying to going to work.
After getting off the subway downtown I started to feel dizzy. I bought and chugged some pedialyte. It got worse. I tried to flag down a cab to go home. Standing on the sidewalk, right in front of the historic 190 Bowery, trying to find an empty taxi, I blacked out. I came to after I'm not sure how long. I had fallen. I had shit all over myself. Through my jeans, all over my shoes, my messenger bag, black, putrid-smelling shit. I called an ambulance while I sat there in a heap, trying to avoid the eyes of passerby, none of whom bothered to do much but speed up past the prone, shit-covered man on the sidewalk.
"I passed out and shit myself," I told the EMTs when they arrived.
"No," one replied, "This isn't shit. I think this is blood."
Oh shit.
The next few days in the hospital were kind of a blur, of blood transfusions and visits from friends, one of whom tried to make me feel better with a charmingly rambling story about pooping her pants in an elevator once. (It did make me feel better.)
G/O Media may get a commission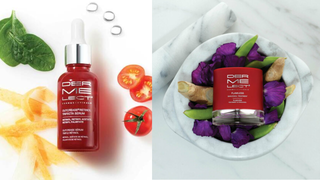 Save $19
Retinol Renewal Kit
It wasn't until three days later that doctors ran the really basic test to diagnose and close the ulcer—because the person who does that test wasn't around on weekends, and I had been admitted on a Friday afternoon. I spent that whole interim worrying, because it's pretty fucking natural that you're going to think rectal bleeding is a huge problem if you have no idea that's how a simple ulcer manifests.
Which is why you are going to share in the comments below the grossest thing your body has ever done. Here are some from the Deadspin staff to get you started.
"One time I jacked it and there was blood in there. I assumed I had testicle cancer or something, although it turns out that if this just randomly happens as a one-off it's not that big a deal."

"When I was in middle school, I barfed on the lawn of a synagogue, thought I was fine, rushed to the bathroom during the service, barfed in the bathroom, then shit myself and had to go home. I had food poisoning and didn't know it."

"I once excavated a tonsil stone that was about the size of a tooth."

"I had a peri-rectal abscess, which basically means I had a big pus pocket very close to my butthole. After draining it didn't work, I had to go under, have surgery, the whole nine yards to get it removed. I woke up, was loopy on drugs etc., and went home. My butthole really hurt, but I was like 'well yeah, that makes sense, surgery, you know.' Like an hour later it still hurt a lot so I went to the bathroom and kinda felt around back there, and found that, apparently, as part of the surgery, gauze was shoved up my asshole without me knowing, and was not removed. I then proceeded to remove the gauze from my asshole."

"I once had strep throat so severe that my uvula swelled up to the size of a marble and the weight of it hung down and just sat on the back of my tongue. This constantly triggered my gag reflex and I couldn't keep myself from retching and vomiting over and over for a few days."
"I always puke on planes without fail, like once every hour or two, regardless of how long the flight is. Once I took a flight to California after finding out that morning I had a kidney infection. I spent pretty much the whole flight in the bathroom either puking or peeing blood."

"I ate nothing but carrots for lunch one day and I took a perfectly orange, carrot-colored shit. The palms of my hands and feet also turned orange."

Please share your body horror below, without fear or shame.