In December, the grand jury on the case of two police officers who fatally shot 12-year-old Tamir Rice on camera declined to indict the officers. That would imply, normally, that they'd voted on the non-indictment, but it appears that they may not have voted at all.
Cleveland Scene Weekly's Eric Sandy, Vince Grzegorek and Sam Allard tried to dig into the process, finding more confusion.
In December, Cuyahoga County Prosecutor Timothy McGinty announced that the Grand Jury "were told our recommendation, but they made the final decision" in not charging Cleveland Police Officers Timothy Loehmann and Frank Garmback in Rice's death.
When the reporters requested to see proof of that decision, there was nothing to see, which is very odd. In a grand jury proceeding, if the group decides to bring criminal charges, they produce a "true bill," which gets its own case number in the court process. If the group decides against bringing charges, they produce a "no-bill," which is signed, stamped and kept in the county clerk's office for posterity.
Either way, there is a record of a grand jury's decision. In this case, neither a true bill or a no-bill is on file.
After learning and confirming on Jan. 15 that there was no "no-bill notification" on file at the county clerk's office for the Tamir Rice grand jury proceedings, Scene formally requested the document officially showing the decision, however it was reached, and wherever said document might be. We were told that it didn't exist. Employees at both the clerk's and prosecutor's officers were unable to explain the lack of paperwork.
G/O Media may get a commission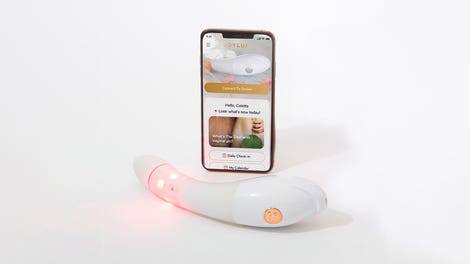 $50 Off
Joylux vFit Gold Device
Scene called the prosecutor's office for clarification, and a publicist named Joe Frolik told them "it's technically not a no-bill, because they didn't vote on charges…. This was an investigative grand jury. This was kind of their role. Sometimes, a grand jury, after its investigation, will decide if there are no votes to be taken on charges."
However, McGinty didn't refer to the grand jury as investigative, and a local Case Western Reserve University law professor named Lewis Katz said that the grand jury in this trial was likely not investigative. He added that he was "stunned" that the grand jury didn't vote—if they didn't, what was the point of the proceedings?
Indeed.
When reporters reached out to Judge Nancy McDonnell, who presided over the Grand Jury, about the missing vote records, her office didn't seem to have the paperwork either and declined to comment. So the guys headed to the Cuyahoga County grand jury office, where they were told that even if there were records to share—which there weren't—they wouldn't be able to see them without a court order from an Administrative and Presiding judge named John J. Russo. So they called Russo, but he was just as baffled as everyone else.
"When you say 'document,' I'm not sure what you mean. I don't know what that is. It's either a true bill or a no bill," he said.
Russo's office dug around and found that no "no-bill" had been filed. He promised to ask Judge McDonnell what the deal was in a "judges meeting" on Wednesday. Scene's received no word either way.
Meanwhile, this discovery flies in the face of the transparency McGinty preached during the case, a tactic that rubbed people on both sides the wrong way.

---
Contact the author at Hillary@jezebel.com.
Image of Tamir Rice protestor and prosecutor Tim McGinty via AP.