On Wednesday, Donald Trump signed the very necessary Eliminating Government-Funded Oil-Painting Bill, which will trim the nation's debt by a fraction of a fraction of a percentage point. Thank god. Trump administration officials, who like to drop thousands of dollars of public money to ride private planes and purchase your great-great-grandmother's mahogany dining set, can no longer spend federal funds on oil paintings of themselves.

The bill, introduced by Louisiana Republican Sen. Bill Cassidy, bans federal funds from paying "for the painting of a portrait of an officer or employee of the Federal Government, including the President, the Vice President, a Member of Congress, the head of an executive agency, or the head of an office of the legislative branch."
CNN reports that, according to the Congressional Budget Office, the bill will save Americans "less than $500,000 annually, because the CBO expects that fewer than 20 portraits would be purchased with federal funds in most years."
I, for one, love how stupidly specific this bill is, banishing federal spending on portraits, but leaving room for other forms of state-sponsored art. Perhaps the Trump administration is unknowingly ushering in a bold, new era of abstract art, stately lithographs of Congress, and whimsical India ink sketches of presidential pets—like Marlon Bundo.
I suppose this also means that taxpayers won't fund a painting of Donald Trump—as is usually the case for presidents, who generally fund their portraits through private donations—a man who 100 percent would hang it above his bed for his mid-coital viewing pleasure.
G/O Media may get a commission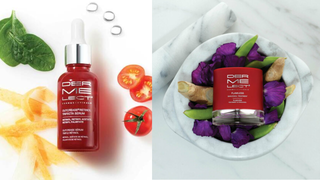 Save $19
Retinol Renewal Kit
Correction: This post previously stated that Sen. Bill Cassidy represents Illinois. He represents Louisiana in the Senate.