Last night at the 85th annual Academy Awards, for the most part, the look on the red carpet was classic Hollywood glamour. Like rare birds during mating season, A-listers tried to outshine each other, and some of the bright plumage and peacockery on display was truly stunning. Alas, there were a few sartorial missteps — and at least one scorching hot mess.
Let's start with some gentlemen. Classic tuxedoes on Daniel Radcliffe, Christoph Waltz and Tom Hooper. Jamie Foxx did a black shirt instead of white; daughter Corinne Bishop looked beautiful in drapey deep blue.
More dapper dudes: Michael Douglas with Catherine Zeta-Jones, Mark Ruffalo with Sunrise Coigney; Harvey Weinstein with Georgina Chapman.
G/O Media may get a commission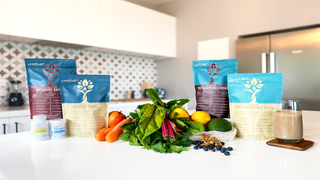 Ridiculously handsome in a one-button tux: Suraj Sharma. Straight ties for Don Johnson (with Kelley Phleger), Dustin Hoffman (with Lisa Hoffman), Richard Gere.
Loathsome black and blue on Gael Garcia Bernal. The three-piece tux on Bradley Cooper is not as cool as Bradley Cooper's mom's shiny sneakers.
Matchy-matchy: Quentin Tarantino and Lianne Spiderbaby; Paul Rudd and Julie Yaeger; Hugh Jackman and Deborra-Lee Furness. Tux times two!
Various iterations of bowties, lapels and jackets: Eddie Redmayne goes fairly traditional; Jeremy Renner picks a small tie and a pocket square; Chris Tucker opts for midnight blue; Chris Pine rocks a double-breasted jacket.
Slim lines: Aaron Tveit, Jason Schwarzman, Joseph Gordon-Levitt.
Hot damn. Power couples: George Clooney and Stacy Keibler, Jennifer Garner and Ben Affleck, Steven Spielberg and Kate Capshaw.
Beyond adorable: Channing Tatum and Jenna Dewan. Beyond classy: Bryan Cranston and Robin Dearden. Beyond statuesque and flawless: Daniel Day-Lewis and Rebecca Miller.
Okay, on to what you really care about: The gowns. Black was a big color last night. Kristin Chenoweth's crystal-encrusted Giorgio Armani gown is just a teeny tiny bit pageanty.
Plunging cleavage and a magnificent jewel for Samantha Barks. (The official description of the necklace: "House of Waris for Forevermark Light Emanating from the Heart pendant in 18k yellow gold with Oval Forevermark diamond.")
Body-hugging black for Jenna Dewan and Salma Hayek.
Classic, unfussy black for singers Adele and Dame Shirley Bassey.
Shimmery, curve-skimming black looks fabulous on Nicole Kidman, even if that ripped out midsection looks like she just gave birth to an alien and hasn't been stitched up yet.
Honestly? Love the cat ears on Eve Stewart. Why not? Pretty art deco gown on Norah Jones. Not a fan of the messy, drab gray on Melissa McCarthy.
Moving on to some colorful gowns: Jennifer Hudson sparkles in sapphire.
Also in sapphire: Adorable Quvenzhané Wallis and her adorable puppy purse.
Subdued navy for Helen Hunt and Emmanuelle Riva.
Hunt's dress is from H&M, believe it or not.
Deep color and hemline drama: Gloria Ruben, Jackie Weaver.
Amethyst ruffles (by Gucci) are beautiful on Jennifer Garner. Did you see the back?
Now we have some brighter colors! Maria Menounos and Fan Bingbing are both resplendent in hot pink, but Fan's earrings and epic bun make her the winner here. The first dress is Romona Keveza; the latter is Marchesa.
Kerry Washington's jewel-encrusted coral Miu Miu gown looked better on TV than it does in pictures.
Sally Field schools fools: This Valentino gown is Academy Award-level drama. Check out the massive rocks hanging from her ears.
Sixty-six years old and killing it.
More red: Jennifer Aniston, who usually does narrow, body-hugging column dresses, switches things up with a timeless Valentino ball gown.
Olivia Munn's Marchesa? Regal.
Krystle Carrington/Dynasty chic: Jane Fonda. This yellow Versace stands out on this fairly quiet red carpet.
Bright blues: Nancy O'Dell, Robin Roberts.
Reese Witherspoon channels Veronica Lake in Louis Vuitton.
Metallic dresses: Trending. Halle Berry was a Metropolis glambot in pewter Versace. Love the look, hate the visible shoulder pads.
Stacey Kiebler's steely sequins (by Naeem Khan) and hair were a nod to the 1920s.
Sandra Bullock shimmered in sheer hematite Elie Saab Haute Couture.
Awesome edgy silver Armani Privé gown on Naomi Watts. Not Old Hollywood — new Hollywood. Impeccable, unique, cool.
Does this (admittedly beautiful) gold Zuhair Murad gown kind of wash out Catherine Zeta-Jones' skin? (It looked better on stage than in the daylight.)
Renee Zellweger's molten gold Carolina Herrera dress should be jaw-dropping, but it's kind of meh.
Jessica Chastain's coppery Armani Privé gown goes great with her hair, but it's another one that looked better on stage.
Moving on to some light hues: Lara Spencer's KaufmanFranco dress fits perfectly.
Fatima Ptacek of Curfew: Adorable little floofy cupcake!
Naomie Harris is an attractive lady, but this gown looks like a stacked rock fireplace in a bed and breakfast. Also: Crotch alert? At the Academy Awards. Mess.
Speaking of messes: Brandi Glanville. Shiny skin, stiff hair, painful plunge bustier, what the fuck. HOT MESS. Stop.
Palate cleansers! Minako Nakano and Louise Roe in soft tulle with floral appliqués.
Kristen Stewart's hair looks dirty and her dress would be great on someone else. She looks better in red or black.
Whisper-soft colors are spectacular on Amanda Seyfried and Octavia Spencer.
Oh dear, Anne Hathaway. This stiff Prada dress has darts on the bust, which caused everyone to start talking about her breasts — and now her nipples have a faux Twitter account. Disaster. Ignoring the darts, the dress is fine, but not really as elegant, dramatic or show-stopping as you'd expect. But with the darts? Yikes. Mess.
The back details? Pretty. Just not enough to save the trainwreck front.
More light colors: Zoe Saldana and Charlize Theron did strapless white.
If ever there was a time to wear a frothy silvery gray Oscar de le Renta ball gown, this is it. Kudos to Amy Adams. I wish it wasn't so colorless — imagine green, blue or blush pink?
That said, it's a truly gorgeous garment.
But the winner — of the Oscar and for best dressed — is Jennifer Lawrence in Dior Haute Couture. Even though this ball gown is huge and caused her to trip and fall, with the light pink undertones and backward-hanging necklace, it's a simple, classic, beautiful modern A-list look. Divine.
Images via Getty.