On Thursday, a mere day after the senseless death of Philando Castile, three days following the equally mindless execution of Alton Sterling, and hours before five police officers were killed in Dallas by snipers, Republicans in the House struggled to find support for a piece of gun control legislation.
The bill, which was proposed following the mass shooting at Orlando's gay nightclub Pulse in June, is a dysfunctional proposal that would give the government only three days to prove probable cause to prevent gun sales to someone on the terrorist watch list—but that's not why they're having trouble finding support. It's because many conservatives continue to oppose gun control referendums, full stop.
Karoun Demirjian of the Washington Post reports:

Republican leaders are having trouble finding enough votes for their own gun and counterterrorism measure due to opposition from the House Freedom Caucus, a group of roughly 40 conservative lawmakers.

Leaders had hoped to vote this week on legislation that includes a Republican-sponsored measure to limit gun sales to suspected terrorists if the government can prove within three business days that there is probable cause to prohibit the transaction. The proposal has the approval of the National Rifle Association and Democrats oppose it as unworkable in practice.
Meanwhile, House Democrats continue to protest the GOP's slow response to our country's growing gun epidemic, on Thursda holding up photos of gun violence victims to "honor the[ir] memory."
Republicans, no surprise here, are taking their sweet time.
"We want to get this terrorism legislation right," said House Speaker Paul Ryan (R-WI). "We're not going to rush it, we're going to get it right, and that's what we're working on with our members."
G/O Media may get a commission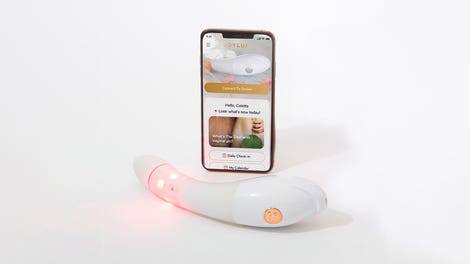 $50 Off
Joylux vFit Gold Device
Take your time, man! It's not like people are dying or anything!
Of the GOP's objections, Demirjian writes:
GOP conservatives object to the bill over a host of issues, including whether it does enough to protect the rights of gun owners and because leaders wanted to bring it directly to the floor without giving members a chance to put their mark on the proposal through the committee process.

Some conservatives said they believe that any gun vote is too much of a nod to the political firestorm Democrats whipped up last month when they staged their sit-in.
Ryan, pressured by his party, is currently considering retribution against the protesting democrats.
"Every option [of punishment] is on the table," he told reporters.
Democracy in action, folks.
---
Image via Getty.