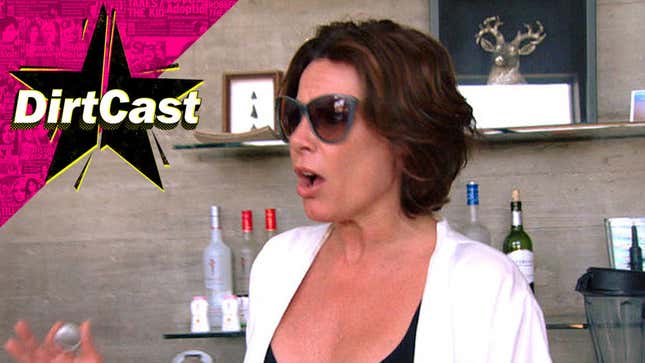 It's widely accepted that reality TV—thanks to editing and the personalities of people who willingly put their lives in front of the camera—is quite far from depicting actual reality. Relationships are made and broken in order to entertain the audience and dramatic cast members are rewarded with more attention and (sometimes) money. So what happens when something as authentic and traumatic as divorce cracks the illusion that reality TV is an entirely controlled environment?
It would surprise few viewers of Bravo's Real Housewives of New York that Luann de Lesseps' marriage to Regency vulture Tom D'Agostino would ultimately come to an end. And yet when news broke last week that they were separating a mere seven months since their wedding, fans were shocked. While their relationship always seemed entirely motivated by attention, storyline, and publicity, most assumed that Lu, who's been on the show since it premiered nine seasons ago, would at least save the separation for the cameras.
Ana Gasteyer Satirizes the Girl Boss in 'American Auto'
But things happened much differently: During a time that Bravo was not shooting, the couple quietly filed for divorce in Sag Harbor, Long Island, presumably to buy some time to break the news on their own. Bravo executives are reportedly angry with Luann for waiting to file until after the season nine reunion was filmed because now they must either reshoot or wait until next season to exploit the end of the relationship. (Which, who knows, may have been Luann's plan all along.)
This week on DirtCast, Megan Reynolds and I are joined by Jezebel's own Ellie Shechet and Alex Bedder of non profit comedy group Here for Drama to talk about Luann and Tom, but also reality TV divorce in general. Sign your prenups, lock down Laura Wasser, and buckle your seat belts: This ride's gonna be messy as hell.
DirtCast can be found on Apple Podcasts, Stitcher, Spotify, Google Play, and iHeart Media.
G/O Media may get a commission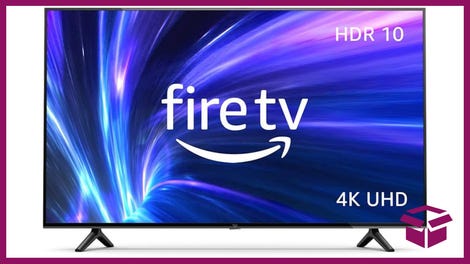 42% Off
Amazon Fire TV 50" 4K Smart TV
Our show is produced by Levi Sharpe with editorial oversight by Kate Dries. Mandana Mofidi is our Executive Director of Audio. Our theme music is by Stuart Wood. This episode was mixed by Brad Fisher. Listen to our politics podcast, Big Time Dicks, here.