On Sunday afternoon, with a dusting of snow collecting on her shoulders, Minnesota Senator Amy Klobuchar announced the launch of her presidential campaign. "Our nation must be governed not from chaos but from opportunity. Not by wallowing over what's wrong, but by marching inexorably toward what's right," she said. "And it has to start with all of us." But Klobuchar's campaign launch, and the apparent spirit of her campaign, was quickly overshadowed by a deluge of allegations that the Democratic senator had a history of berating and humiliating her staff.
Just a few days earlier, BuzzFeed News published a report in which former Klobuchar staffers claim the senator created an abusive workplace environment by berating her staff, humiliating them in front of colleagues, and flying into rages that sometimes resulted in office supplies turning into projectiles, with one staffer accidentally hit with a binder. (BuzzFeed, in the same piece, also found support for Klobuchar, including from a former scheduler who called the coverage of her workplace demeanor sexist.) The BuzzFeed report followed a HuffPost report that found three potential candidates had withdrawn from consideration to lead Klobuchar's presidential campaign after learning of the senator's reputation of mistreating the people who work for her. This coincides with the fact that, according to Legistorm, Klobuchar had the highest rate of turnover from fiscal years 2001 to 2016 of any senator.
Klobuchar didn't deny the accusations against her, instead attempting to turn the reports into a positive. On Monday morning, she appeared on Good Morning America and chalked the whole thing up to "high expectations":
Well, first of all, I love my staff. I wouldn't be where I am and we wouldn't be able to pass all those bills and do all that work if we didn't have a great staff. I am tough. I push people. That is true. but my point my point is, I have high expectations for myself, I have high expectation for the people that work for me, and I have high expectations for this country.
But having "high expectations" for your staff does not require treating them like shit. The only way to excuse the Klobuchar allegations is to conflate cruelty with feminism. It's the reductive Bad Ass #GirlBoss model of empowerment that celebrates virtually anything women do—because a woman did it. It's about getting ahead, not other women.

But of course people did exactly that anyway. In response to the allegations reported by BuzzFeed and HuffPost, a number of high-profile outlets framed it as a smear against a strong woman. The Washington Post published "Does it matter if Amy Klobuchar is a mean boss?" in which Amy Edmondson—a professor of leadership and management at Harvard Business School—spoke to a potential sexist double standard in the Klobuchar controversy:
But if Klobuchar's treatment of her staff does dog her throughout her campaign, it will raise the question of whether a man with such a reputation would face the same scrutiny.

Edmondson noted the unfair double standard that being "tough is a compliment for men but an insult when used on a woman."

"Women pay a larger price and have to walk the line of being nice and being competent and tough," Sutton said. "In her defense, I wonder if a man acted that way, would he get such severe response, even reputationally."
G/O Media may get a commission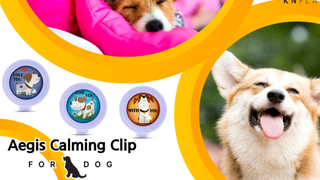 20% off
Aegis Calming Clip for Dogs
Edmondson is also skeptical that Klobuchar's poor treatment of workers implies that she'd be an unsuccessful president. Indeed, Klobuchar's reputation is even appealing to some conservative writers. Also at the Washington Post, conservative columnist Henry Olsen wrote:
Forget all those recent allegations that she may have been mean to her staff. Unless there's something more, such as tolerating or hushing up sexual or racial harassment, all this shows is that Ms. "Minnesota Nice" might just have the touch of steel a real leader needs. After all, no one ever accused Margaret Thatcher of being Miss Congeniality.
That sentiment was repeated by conservative George Will, as well as the Wall Street Journal's editorial board who wrote in response to the allegations: "Perhaps the Senator is simply less tolerant of millennial demands."
Democrats have also found their own ways to excuse away the reports. On Twitter, a popular follow for Democratic politicians, pundits, and commentators tweeted, "Calling [Klobuchar] a bitch only makes me like her more." This is the glamorization of cruelty as feminist praxis, reminiscent of the CEO, Lean In-style feminism that already crashed and burned.
This isn't an example of a sexist double standard. As activist Tim Nicolai noted in a Twitter thread, there are numerous publicized accounts of men in politics who have terrorized their staffers: Tim Murphy, Tom Garrett, Arlen Specter, and Anthony Weiner to name a few. The reason that Klobuchar's behavior is making headlines isn't some grand sexist conspiracy: it's because she's running for President of the United States. The claim that criticism of Klobuchar for reportedly screaming at her aides is sexist is as weak as assertions that criticism against Elizabeth Warren claiming Native-American heritage is sexist; that criticism against Kamala Harris's mixed record on criminal justice reform is sexist.
The mainstream political press is often guilty of creating sexist narratives about a woman politician's "likability," but reportedly haranguing staffers and throwing things at them is not about being likable. It's being an abusive and hostile boss. Mistreating employees may be the stuff of the faux feminist #GirlBoss narrative, but it's not some radical break with gender norms. It's just shitty.